ARCHOS Diamond S and 50e Helium announced for a November release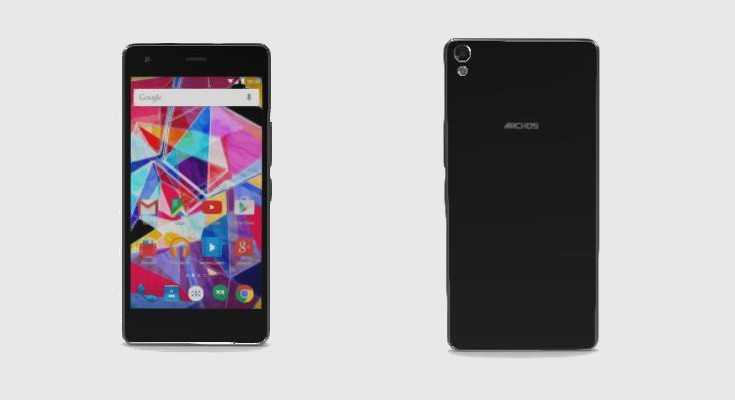 Earlier today we told you about a couple of new handsets headed to IFA from Acer. The ARCHOS Diamond S and ARCHOS 50e Helium are also headed to the show, and they've just been announced a week early.
Like the mid-rangers from Acer, the ARCHOS Diamond S and ARCHOS 50e Helium are geared towards folks looking for an affordable handset. That means you won't find QHD panels, fingerprint scanners or curved displays although the specs might surprise you as they're a little better than expected for the price.
We're going to pull a Drake and start from the bottom with the ARCHOS 50e Helium which is another handset from the company's Helium series. We don't know a lot about this one yet, but it's set to sport a 5-inch 720p IPS panel with a 1.1GHz quad-core Qualcomm chip. The processor will get some help from 1GB of RAM and the storage capacity comes in at 8GB. Last but not least, is an 8MP rear camera and a 2MP front-facing sensor.
If you want something with a little more pop, the ARCHOS Diamond S may be the device for you. It has the same size display, but it's of the 1080p variety and the chip has been upgraded as well. We don't know the speed, but an octa-core processor will provide the power along with 2GB of RAM. Rounding things out for the ARCHOS Diamond S is a 16MP rear camera, 8MP front-facing camera, 16GB of internal storage, and Android 5.1.
The ARCHOS Diamond S and the 50e Helium will be on display at IFA in Berlin September 4th through the 9th. The handsets are expected to roll out in November, and the ARCHOS Diamond S will set you back £159 while the ARCHOS 50e Helium is a bit cheaper at £99.
What do you think about the ARCHOS Diamond S and 50e Helium price compared to their specs?
via – Android Central