Samsung Gear S2 photo shows the wearable on the wrist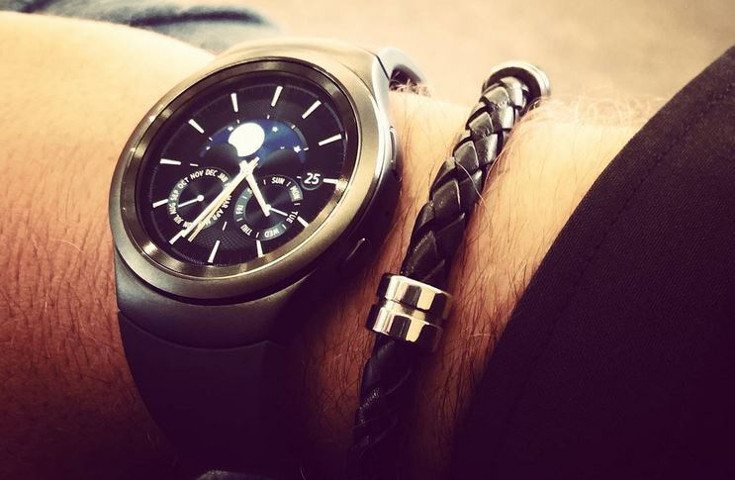 Samsung has given us plenty of teases for the upcoming Samsung Gear S2 smartwatch, but we've yet to see it in the wild. Well, that changed today as we got an official "leak" of the smartwatch on someone's wrist.
Not long ago we showed you photos of the Moto 360 2 caught in the wild on the street and on someone's wrist. Now it's Samsung's time to step up to the plate with a new Samsung Gear S2 photo, and that pic may make the decision a little easier for consumers this year if they are in the market for a round wearable.
We knew Samsung's new smartwatch would be round, and now we know it's going to look great on your wrist. The Samsung Gear S2 photo is as official as it gets as well considering it was sent out from the Instagram account of Dennis Miloseski, the head of several design related departments at Samsung America. We obviously don't get to see the watch in action, but we do get to see one of the watchfaces, a couple of buttons (mic in the middle), and a sharp design.
Unless the world stops spinning, Samsung will unveil the Samsung Gear S2 to the world during IFA in Berlin next week. The Gear S2 price and availability after launch is still up in the air, but we'll have our ear to the ground in case anything breaks before IFA rolls around.
What do you think of the Samsung Gear S2 design?
via – SamMobile    source:  Dennis Miloseski