Moto 360 2 leak shows the new smartwatch in the wild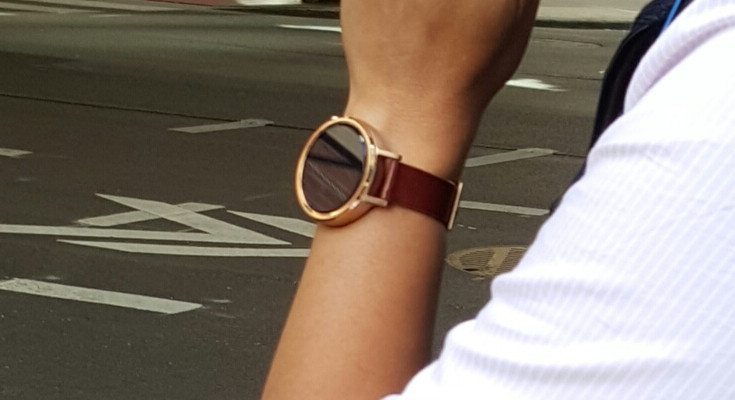 It has been a great week for folks looking for news about upcoming smartwatches, and the leaks just keep on coming. Moto 360 2 leaks are amping up ahead of IFA 2015, and today we're getting our first look at the smartwatch in the wild.
We have seen several Moto 360 2 leaks involving the build, and you can now add two more to that list. First up is a photo snapped by a stealthy Reddit user in Chicago that shows the Moto 360 sequel on someone's wrist. Unfortunately, you can't see the face of the watch but the design and lugs are exactly what we've seen from the previous leaks.
The second set of photos come from Google Plus and actually give us a look at the smartwatch up close and active. Again, everything lines up nicely and it looks more like a traditional timepiece than the previous version. You can almost make out what looks like the "flat tire" found on the original as well, but it's too difficult to tell from the angle.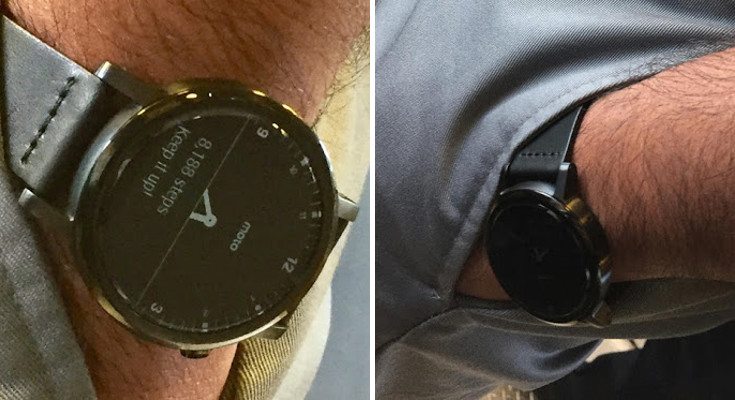 It remains to be seen when Motorola will unveil the next generation of its smartwatch, but IFA looks like a good bet unless they don't want to go up against the rest of the pack. The Moto 360 sequel will face stiffer competition this time around, and it will be interesting to see if the design changes and improved specs will pull folks in… or if the flat tire will push them away.
What do you think of the Moto 360 2 so far?
via – Droid-Life    source: Reddit,   Google+