Samsung Ultimate Test Drive promo gives iPhone users a 30-day trial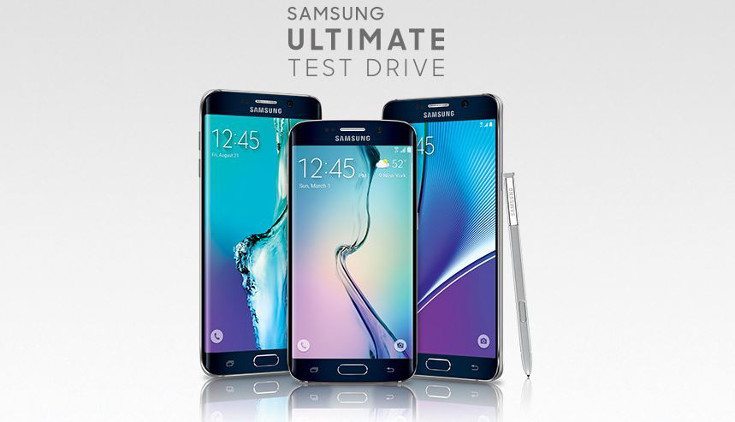 A few days ago, we told you about Sprint's iPhone Forever plan and now we've got something for the other crowd. The Samsung Ultimate Test Drive promo is geared towards getting folks to try Android with a focus on their flashy new flagships.
Apple and Samsung love to take shots at each other, but Sammy has stayed off the airwaves (thus far) with their latest promotion. The Samsung Ultimate Test Drive program has been announced as a way to lure consumers away from Apple, and it's something you'll want to check out if you've been thinking about an OS switch.
In a nutshell, the Samsung Ultimate Test Drive will allow you to try out one of Samsung's latest devices for 30-days at the cost of $1.00. You'll get a Test Drive kit in the mail with the phone of your choice along with an activated SIM card and a guide to get you started. If you decide to keep the device after 30-days, Sammy says there is "more love in store" for you, which we assume will come in the form of free offers, trails or accessories.
A few details about the Samsung Ultimate Test Drive promo are still a bit vague in some respects, but further digging shows there will be consequences if you don't keep the test device in good shape. There is $100 charge if the device is returned damaged (speakers, display, camera, etc…) although minor scratches won't cost you a penny which is good to hear. You'll obviously want to read the fine print, but it appears to be a pretty straightforward promo.
Samsung didn't name the devices for its Ultimate Test Drive, but it appears the Galaxy S6 Edge, Galaxy Note 5, and the Galaxy Note 5 Edge are all up for grabs. At this time, the promo is only good for iPhone users and you have to enroll through your mobile due to the nature of the program. If you're looking to test drive one of Sammy's new flagships for a month, hit up the link below to get started.