Nokia 222 and Dual SIM feature phones for September release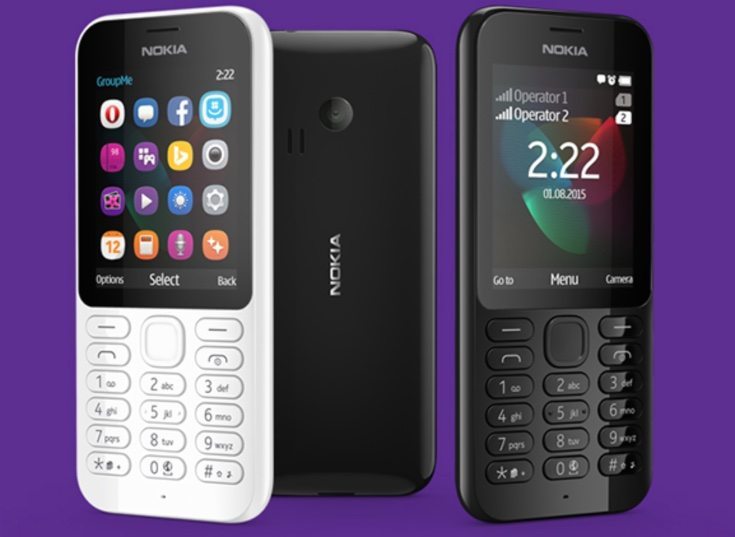 While it's easy to become wrapped up in all the new mid-range and high-end smartphones on the markets, we should remember that many people are still interested in much more affordable options. Meet the Nokia 222 and Dual SIM version feature phones that are heading for a September release. We have details ahead of specs and pricing.
The Nokia 222 and Nokia 222 Dual SIM will go on sale in certain regions of the world (most likely emerging markets) from September. These new Nokia handsets are Internet-enabled feature phones and follow on from the Nokia 220 and Nokia 220 Dual SIM that released last year.
The Nokia 222 (and Dual SIM model) has a 2.4-inch LCD display with QVGA resolution of 320 x 240 and T9 keypad. It has a 2-megapixel fixed-focus rear camera, microSD slot for up to 32GB, and 2G connectivity. The phone runs the Nokia Series 30+ operating system and features FM radio, flashlight, Bluetooth 3.0, and multimedia content sharing with SLAM support.
The Nokia 222 has a 1100 mAh battery, claimed to last for up to 20 hours of talk time for either model and standby time of 29 days for the Nokia 222 or 21 days for the Nokia 222 Dual SIM. It comes in black or white colors, measures 116mm x 50mm x 12.9mm, and weighs in at a lightweight 79g.
The phones also have pre-loaded Facebook, Facebook Messenger, Twitter, GroupMe by Skype, Bing Search, MSN Weather, and Opera Mini Browser. Buyers will also benefit from a free Gameloft game every month for a year, with games on offer including Midnight Pool 3 and Assassin's Creed Brotherhood. Now to pricing, and the Nokia 222 and Nokia 222 Dual SIM will start at US $37. That equates to around Rs. 2440, £23 or €32, although that US price is before local taxes and subsidies.
You can take a look at the Nokia 222 in the YouTube video that we've embedded below. Are you hoping that the Nokia 222 or its dual SIM version goes on sale where you are?
Source: Microsoft
https://www.youtube.com/watch?v=nGmx6GEeHsc://