Samsung Galaxy S6 vs OnePlus 2 camera comparison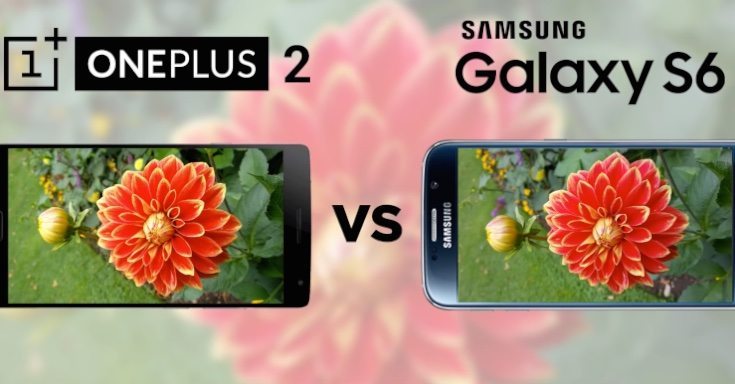 For many people a smartphone is now their primary camera so this aspect of a new handset is increasingly important. The flagship Samsung Galaxy S6 was recently joined by the OnePlus 2, which OnePlus has dubbed a "2016 flagship killer." Is that true as far as camera capabilities are concerned? We're finding out with a Samsung Galaxy S6 vs OnePlus 2 camera comparison where the phones have been put through their paces in testing.
You can find out much more on the Galaxy S6 and OnePlus 2 in our prior articles on them at the links provided. These include full specs, phone comparisons, battery life testing showing both phones, and more. As far as their camera set-ups are concerned the Galaxy S6 packs a 16-megapixel rear camera with autofocus, LED flash, optical image stabilization, and 2160p@30fps video capture. The OnePlus 2 has a 13-megapixel rear camera with laser autofocus, dual-LED flash, optical image stabilization, and 2160@30fps video. Both have 5-megapixel front-facing shooters.
If you scroll down this page you'll come to an embedded YouTube video from SuperSaf TV. It provides an excellent look at camera testing of the Samsung Galaxy S6 and OnePlus 2. It begins with front-facing camera video shown in split screen so that you can easily compare the results of both phones. An audio symbol in the corner switches between the two so that you can also hear the audio quality.
This is followed by rear camera video capture taken outside to check out the optical image stabilization, and this is then switched to 4K footage. The camera comparison goes on to show video taken indoors and after this we get to a variety of still images taken in different conditions with both phones. As a twist, in this section of the review the images are not immediately captioned. This allows you to form an unbiased opinion about which phone offers the best results, before you learn which is which.
By the end of the camera comparison you'll have a better idea of camera capabilities, and both phones give good results. The reviewer does pick an overall winner, but we're not going to ruin your enjoyment of the video by telling you that here. What we will say is that personal preference of results can be very different so we'd like to hear your verdicts. Do you think the Samsung Galaxy S6 or the OnePlus 2 offers the better camera performance?
https://www.youtube.com/watch?v=Y9lX9t0Adn0://