Amazon Underground app launched with $10,000 worth of freebies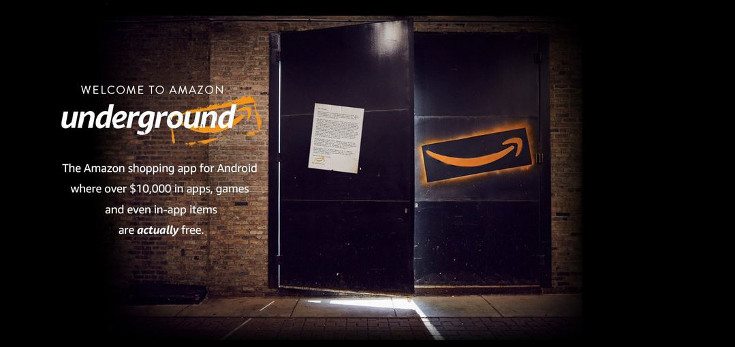 One of the big draws of the Amazon App store is their free App of the Day promo, which has apparently come to an end today. The Amazon Underground app has swooped in to replace the old freebie-based setup, and it's arrived with a slew of free Android games and apps.
The Amazon Underground app is the company's new way of getting free Android apps and games to the masses, and as with most things in life, there is a catch. Before you click away, you'll want to know it's a good kind of catch as Amazon says their Free Android apps and Games are "Actually Free." Seriously, they even have a brand new app banner for the slogan…
Amazon has partnered with certain developers to ensure that certain paid apps in the Amazon Underground app remain free sans IAP's. After browsing the app a few of the paid titles listed with the "Actually Free" moniker include Goat Simulator, Sonic Dash, DuckTales: Remastered, Crush, Burn the Rope+, mSecure Password Manager, and OfficeSuite Professional 8.
As for the Amazon Underground app itself… it's unnecessary. It's basically a section of the App Store so I'm not really sure why Amazon felt the need for another app considering you can access the content from the main app. Regardless, they have gathered a lot of free apps to pick through and everyone digs freebies.
If you're looking to pick up the Amazon Underground app, you can hit up the link below from your mobile to get started. Amazon has said there are over $10,000 worth of free Apps and Games available, and while we didn't do the math, we guarantee there's something for everyone.