Moto G 3rd gen vs Samsung J5 India price and specs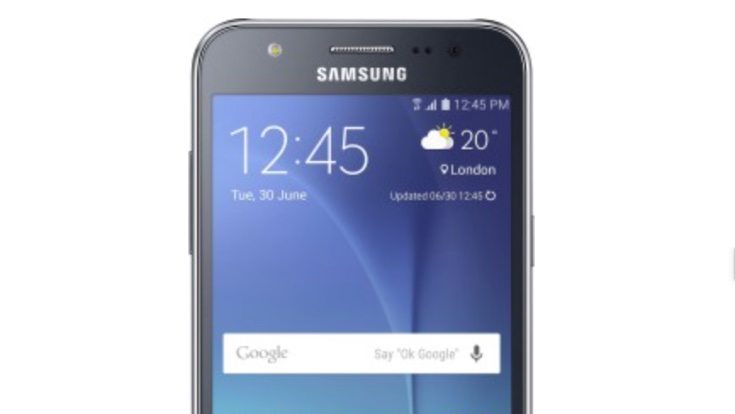 There is a mass of smartphones available on the Indian market, and many of the more affordable ones are huge sellers. That's likely to be the case with the Motorola Moto G 3rd gen after the success of the Moto G 2nd gen. A competitor that's similarly priced is the Galaxy J5 from Samsung, and today we're considering the Moto G 3rd gen vs Samsung J5 India price and specs.
These phones are both Android devices and available as dual SIM handsets. There are actually quite a few similarities as far as specifications are concerned, as well as some differences of course. We'll highlight the key specs and more of both so that you can see how they compare and work out which might be the best choice for you.
Processors
There's not much between them here. Both phones have a Snapdragon 410 quad-core processor and Adreno 306 graphics. However, the processor for the Moto G 3rd gen is clocked at 1.4GHz while for the Samsung J5 it's clocked at 1.2GHz.
Display
Again it's a tight race as both have a 5-inch display with HD resolution of 1280 x 720 resulting in 294 ppi. The Moto G uses an IPS LCD panel while the Galaxy J5 has a Super AMOLED display.
RAM and Storage
There are two variants of the Moto G 3rd gen. One has 1GB of RAM and 8GB of internal storage and the other has 2GB of RAM and 16GB of internal storage. Both have expandable storage via microSD to 32GB. The Samsung Galaxy J5 has 1.5GB of RAM and comes in storage options of 8 or 16GB, expandable with microSD to 128GB.
Camera set-up
Both handsets have a 13-megapixel rear camera with autofocus and 1080p video capture as well as a 5-megapixel front-facing camera. There are some differences though, as the Moto G 3rd gen has dual-LED flash for the rear camera while the Galaxy J5 has a single LED flash. On the other hand the Galaxy J5's front-facing camera also has flash, which the Moto G does not.
Battery
The Moto G 3rd gen has a non-removable 2470 mAh battery while the Galaxy J5 has a removable 2600 mAh battery.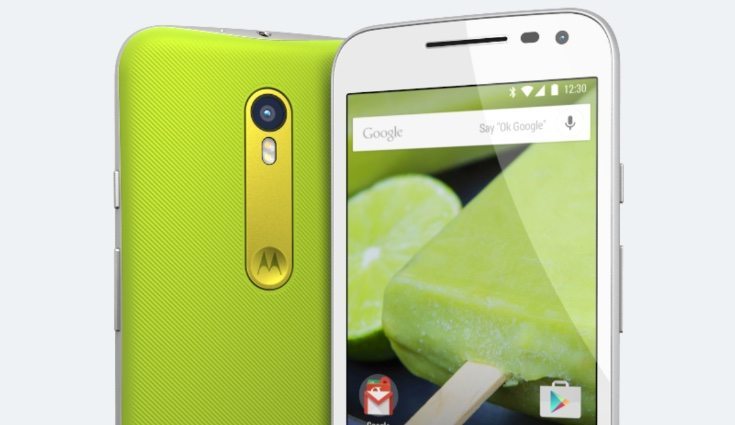 Connectivity
Both phones feature 4G LTE, 3G HSDPA+, WiFi 802.11 b/g/n with WiFi hotspot, GPS, and microUSB 2.0. However the Moto G 3rd gen has Bluetooth 4.0 and also has USB Host, while the Galaxy J5 has Bluetooth 4.1 and also WiFi Direct.
Operating System
The Moto G 3rd gen runs virtually stock Android 5.1.1 Lollipop and the Galaxy J5 runs Android 5.1.
Dimensions and Weight
The Motorola handset measures 142.1mm x 72.4mm x 11.6mm and weighs 155g. The Samsung phone measures 142.1mm x 71.8mm x 7.9mm and weighs 146g.
Price
The Moto G 3rd gen price in India is Rs. 11,999 for the 1GB RAM model or Rs. 12,999 for the 2GB RAM version. The Samsung Galaxy J5 is priced at Rs. 11,999 for the 8GB of internal storage model.
In this price and specs comparison of the Moto G 3rd gen vs Samsung J5 we're not considering all of the various features of these two smartphones, although we will point out that the Moto G 3rd gen also benefits from IPX7 certification for water-resistance. Buyers will also want to take into account their design and build preference, but pricing is unlikely to be a factor in any decision between them as the prices are very close.
Both come from big-name brands and in summary the Moto G 3rd gen has a slightly faster processor, a higher RAM option, and dual-LED flash. Looking at specs for the Samsung Galaxy J5 we can see it has the advantages of a higher level of expandable storage, a flash for its front-facing snapper, and a higher capacity battery that's also removable. The Samsung phone is also notably slimmer and slightly lighter than its Moto G 3rd gen rival.
By focusing on what you are most looking for in a smartphone you may be able to decide which of these would suit you best. In this India battle of the Moto G 3rd gen vs Samsung J5, which are you most likely to purchase?