Samsung Galaxy S6 on Note 5 ROM port in video review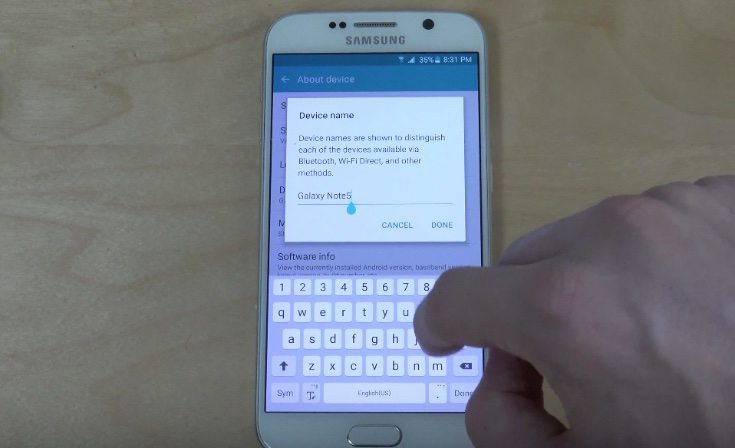 The Samsung Galaxy S6 flagship released earlier this year while the Galaxy Note 5 has only recently reached the hands of eager buyers. We came across an interesting video today that we thought readers might like to see, as it shows a Samsung Galaxy S6 on a Note 5 ROM in a video review.
Below this post we've positioned a YouTube video showing this review. It comes from regular YouTuber Adrianisen who often produces videos showing reviews, comparisons and more. The 7-minute video offers a fun diversion to a busy day, with the port bringing the look of the Note 5 to the Galaxy S6.
It begins by showing the display and more rounded icons and then reveals an extra row of apps in the apps area than is usual with the Samsung Galaxy S6. Next up is the camera shortcut and then the reviewer shows that some S6 design elements are still apparent in many of the apps. The ROM is also said to offer nice speed and the review goes on to covers new wallpapers as well as further apps such as S Health, S Manager, Calculator and more.
The reviewer also opens the Camera app showing the Note 5's Live Broadcast mode on the S6. The Galaxy Note 5 also comes with the S Pen stylus and so the S Note app is also apparent although it's not working on the Samsung Galaxy of course. Interestingly in the 'About Device' section the reviewer notices that the device name can be changed from Galaxy Note 5.
Further aspects are also covered in the review, and overall the Note 5 ROM port for the S6 receives plenty of positivity. It would be good to hear your thoughts on this video review of the Samsung Galaxy S6 on a Note 5 ROM port, so feel free to drop us your comments in the usual way.
https://www.youtube.com/watch?v=8sAwqM3Yles://