Oukitel U7 price cut to $49 through limited sale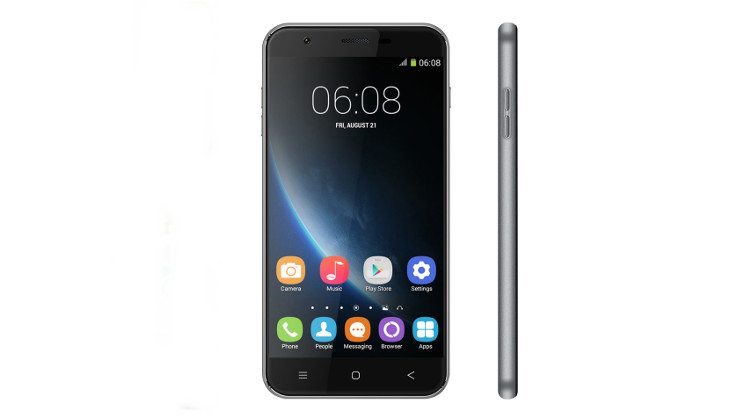 Each week we see a number of mobile deals from manufacturers big and small. The Oukitel U7 is the subject of today's juicy deal, and it's set to go on sale this Wednesday for only $49.99.
Oukitel will put the Oukitel U7 on sale beginning this Thursday for $49 bucks. Curious as to what you'll receive for such a low price? Well, you can be sure it won't stand with the flagships of 2015 as it's a low-end handset based on the specifications we've been given thus far.
The Oukitel U7 will get its power from a quad-core MediaTek processor, which is backed by 1GB of RAM. We don't know the speed of the chip, and the same can be said for the smartphone's resolution as we just know it will feature a 5.5-inch panel. The storage capacity is listed at 8GB, but expandable up to 32GB with a microSD card slot. It will run Android out of the box, and gets its juice from a 2,000mAh battery.
As you can see from the Oukitel U7 specs, the price is fair and comparable to similar handsets from the region. With that in mind, we still don't know the resolution, clock speed, connectivity options or the camera size. If we get decent cameras and an HD or FHD display, the device will be popular, but if LTE is added into the mix they'll have a hard time keeping it in stock. That said, we're just speculating at the moment, so you're just as likely to get 3G and mediocre snappers.
The Oukitel U7 sale is of the "limited" variety which means you'll have to act fast to get in on the deal. The company has yet to announce which shops will participate in the promo, but the pre-order price will be $69.99 while the Wednesday sale price (each week) is $49.99 as long as supplies last.
Will you try to pick up the Oukitel U7 for the discounted price as-is or do you need to know more about the specs?
via – Gizchina