Axon announces the ZTE Axon Elite for international markets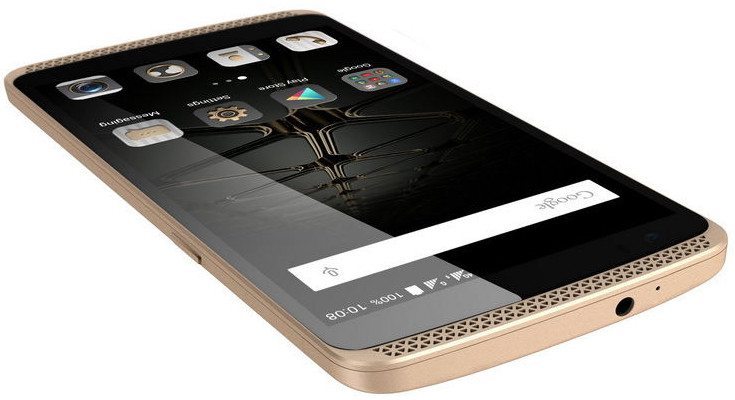 ZTE made a splash with the Axon smartphone release this year, actually they made a few splashes. The company has now announced the ZTE Axon Elite, which will soon join its brethren in the smartphone world.
It can take manufacturers years to roll out a variant, but bit it didn't take long for ZTE's Axon sub-brand. The company announced the regular version along with the Lux and the Axon Pro not long ago, and now the ZTE Axon Elite will join their ranks as a similar device geared towards the global market.
The ZTE Axon Elite will rock the same Snapdragon 810 found in the regular version, but you'll get 3GB of RAM and 32GB of internal storage to go along with a 5.5-inch FHD panel. On the backside, resides a dual-camera setup clocking in at 8MP/2MP while the front-facing selfie sensor is listed at 8MP. Throw in a microSD card slot, and you've got the scoop on the ZTE Axon Elite's innards.
Connectivity options for the ZTE Axon Elite include all the usual suspects, and you'll get several differnet types of biometric security to boot. Whether you want to scan your eyeball, swipe your fingerprint or use your voice for an unlock, the ZTE Axon Elite has you covered. Rounding things out for the ZTE Axon Elite is a AKM 4961 Hi-Fi audio chip, a 3,000mAh battery with quick charging, and Android 5.1.
We're not going to say Axon has gone into "overkill" mode quite yet, but we may change our minds if they drop another handset before 2016 rolls around. As you can see from the specs, the ZTE Axon Elite doesn't bring anything new to the table although this model is set to hit regions like Germany, Italy, Spain and France on September 24th with a price tag of €420. It will be available through eBay and will land in Thailand, Honk Kong, Russia, the Philippines, Singapore, Mexico, and Turkey after the initial batch of launch regions.