Asus ZenWatch 2 price announced at €149, goes global in October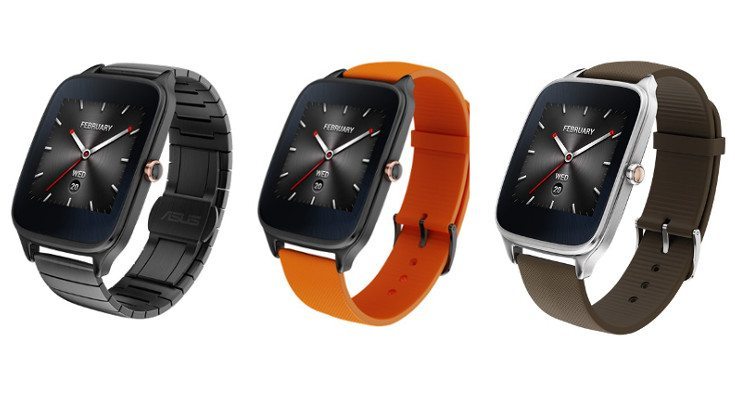 We saw a slew of smartwatches and gadgets shown off yesterday, and the follow-up to the ZenWatch was one of them. The Asus ZenWatch 2 price for Europe has been revealed, and the wearable is set to go global next month in October.
Like the rest of the smartwatch pack, the Asus ZenWatch 2 had leaked plenty of times before the official reveal yesterday at IFA. That said, there was plenty we didn't know about the watch, including the Asus ZenWatch 2 price, but those questions have been answered and it's time to take a look at the official specs.
You won't confuse the Asus ZenWatch 2 with the new Moto 360 or the Samsung Gear S2. Asus went a different route with the design, so you're getting a fairly thick bezel on an otherwise good looking smartwatch. Design aside, the Asus ZenWatch 2 price more than makes up for the bezel and the specs are nothing to scoff at either.
The Asus ZenWatch 2 will get its power from a Snapdragon 400, which is backed 512MB of RAM. There's 4GB of storage under the hood as well to go along with the usual connectivity combo of Bluetooth and WiFi. The large 49mm model will have a 1.6-inch panel while the smaller 45mm model has a 1.45-inch display and a lower price tag. Both run Android Wear and the larger edition has a 400mAh battery. We're going to assume it's the same for the smaller one until we hear otherwise.
The Asus ZenWatch 2 will go global sometime in October with the smaller version priced at €149 and the larger model coming in at €169. It may not be the sleekest wearable of 2015, but the price tag should make it a popular option for those looking to give Android Wear a shot.
Are you impressed by the Asus ZenWatch 2 price?