Official Rugby World Cup 2015 App info for iOS and Android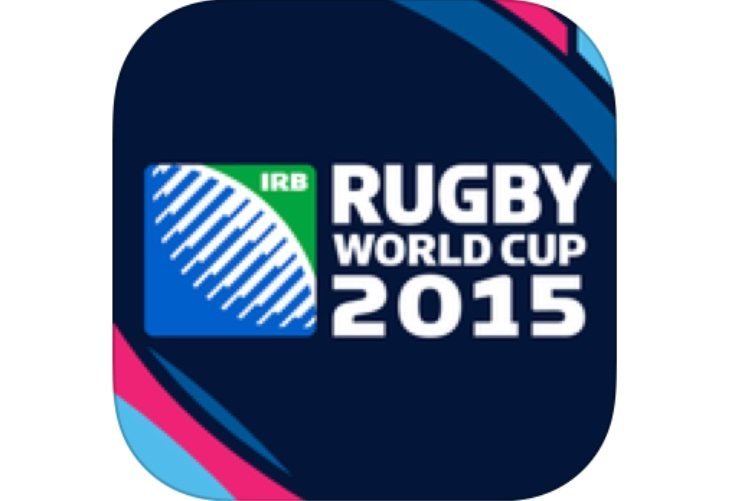 If you're a fan of Rugby you will know that the World Cup 2015 is nearly here. It runs from September 18th to October 31st and this time around England is the host nation and also second favourites to win the title. Using mobile apps is often a great way of optimizing enjoyment of a great sporting occasion, and we have the Official Rugby World Cup 2015 App info for iOS and Android devices.
The official app is free and offers a wealth of features for the RWC 2015, and it should be a good companion in the run up to the tournament and throughout the event. Whether your team is England, Wales, Australia, New Zealand, or of course any of the 20 countries taking part for the Webb Ellis Cup, this app will give you what you need.
You can personalise the app with your team of choice for the Rugby World Cup 2015, track their preparations to the tournament start and see how they progress. The app provides the latest RWC news and a match schedule that you can add to your calendar as well as notifications on where you can watch. It also offers a trivia quiz and weekly video quiz, a best moments archive, ticket information and much more. For instance you can follow the Cup on the countdown to kick-off on the last stages of the RWC Trophy Tour.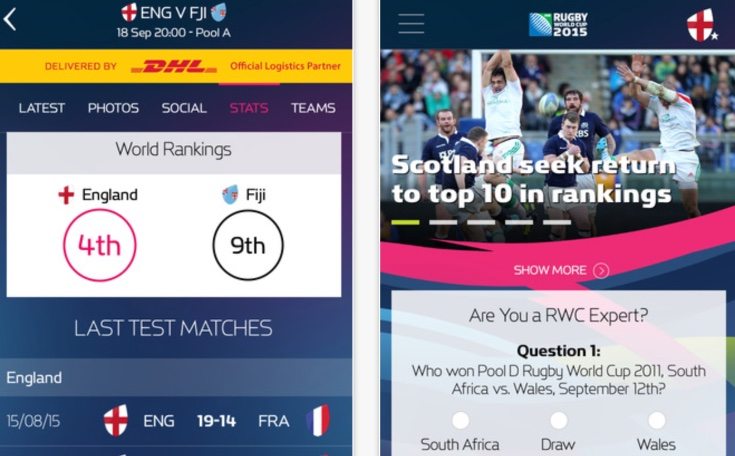 The Official Rugby World Cup 2015 app for iOS devices was recently updated on September 5th to version 1.1.7 on the App Store. This added a new Match Centre for all the games, live audio for all matches, and a Dream Team game to take part in. The app is free and available from iTunes. It's compatible with iPhone, iPod touch, and iPad running iOS 7.0 or later. The Android version has not been as recently updated but is available from Google Play. It's compatible with devices running Android 4.0 or later.
Are you going to check out the Official Rugby World Cup 2015 App for iOS or Android? Tell us what you think of the app in the comments box below.