Sony Xperia Z, ZR, ZL Android 5.1.1 update arrives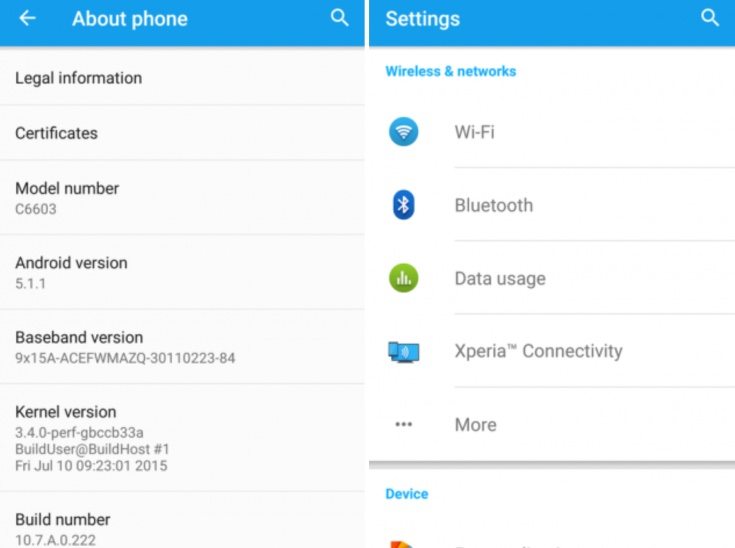 At Phones Review we try to keep readers in the know about operating system updates arriving for their devices. If you have the Sony Xperia Z, Xperia ZL, Xperia ZR or the Sony Xperia Tablet Z we have some good news for you today. The Android 5.1.1 Lollipop is now arriving for these devices, or at least for some models.
All of the smartphones and tablets above released back in 2013, so it's good to hear that they are now being treated to Android 5.1.1 Lollipop. The new software update has now started rolling out for the Xperia Z, ZR and ZL as well as both the WiFi-only and LTE variants of the Tablet Z. If you're hoping for a Stagefright patch with this latest update you're out of luck. However, we imagine that a further update to address this concern will be pushed out in the near future.
The 5.1.1 update will bring any of the above devices to build number 10.7.A.0.222, although it's not yet available for all models. So far the update has been spotted for the Sony Xperia Z with model numbers C6602 and C6603, the Xperia ZR model C5503, and the Xperia ZL model numbers C6503 and C6506. For the Xperia Tablet Z it's available for WiFi models SGP311 and SGP312 or LTE model SGP321.
We would expect that further model variants of these devices would also receive the Android 5.1.1 update before too much longer. If you have the Sony Xperia Z, ZR, ZL or Tablet Z we'd like to hear from you. Have you already received this latest update for your device? If so, did everything go smoothly and what do you think of it? Do let us know with your comments.
Source: Xperia Blog