iPhone 6S, 6S Plus get specced, US and UK pricing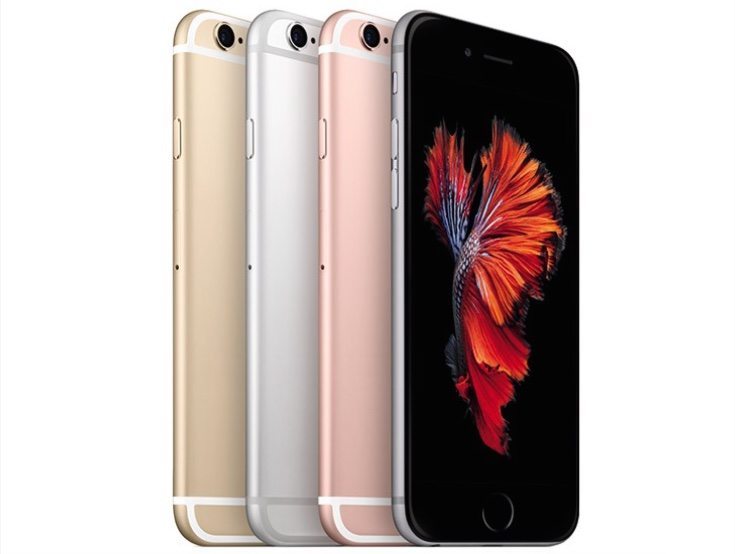 Apple's new iPhone 6S and iPhone 6S Plus have both been officially unwrapped and after months of leaks and rumors we now know the official specs, US and UK pricing, and the release date. The big new feature is 3D Touch technology, and just as we expected there's an improved processor and better camera capabilities. The design remains unchanged in appearance except for a new color choice, and the display resolution also stays the same.
Pre-orders for both new 2015 iPhones open on September 12 with the release date set for September 25. The iPhone 6S is powered by the new Apple A9 64-bit processor and has an updated M9 co-processor. It carries a 4.7-inch Retina display with resolution of 1334 x 750 resulting in 326 ppi with 3D Touch. Internal storage models are the same as for the iPhone 6, at 16GB, 64GB, and 128GB, and it has a 1810 mAh battery.
The iPhone 6S packs a 12-megapixel rear iSight camera with dual-LED flash and 4K video capture, and there's a 5-megapixel FaceTime front-facing camera with Retina flash. Connectivity includes LTE Advanced, WiFi 802.11 a/b/g/n/ac, Bluetooth 4.2, NFC, and GPS. It will be running iOS 9 out of the box and comes in Gold, Space Grey, and Silver as well as a new Rose Gold color option. Dimensions are 138.3mm x 67.1mm x 7.1mm and it weighs 143g.
The pressure sensitive 3D Touch display recognizes different levels of force offering further functionality. The newest iPhone also has a second-generation Touch ID fingerprint sensor. Pricing is the same as for last year's iPhone 6. Two-year contract pricing for the iPhone 6S in the US is $199, $299 and $399 for the 16, 64 and 128GB models respectively. Non-contract prices are $649, $749, and $849 respectively. For UK buyers the prices are £539, £619, and £699.
Now we get to the iPhone 6S Plus and many of its specifications are the same as for the 6S. However, the display is 5.5-inches with resolution of 1920 x 1080 and 401 ppi, while the larger new iPhone also features optical image stabilization for the camera and a larger 2915 mAh battery. The iPhone 6S Plus measures 158.2mm x 77.9mm x 7.3mm and weighs 192g.
Like the iPhone 6S it will release running iOS 9 and it comes in the same color choices. Two-year contract pricing for the iPhone 6S Plus in the US are $299, $399, and $499 for the 16, 64 and 128GB models respectively. The contract-free price is $749, $849, and $949 for the US or if you're in the UK the prices are £619, £699, and £789.
What are your first thoughts on the Apple iPhone 6S and iPhone 6S Plus? Does the iPhone 6S have enough about it to persuade you to upgrade from your current iPhone?