LG sends out mysterious invite for October 1st in NYC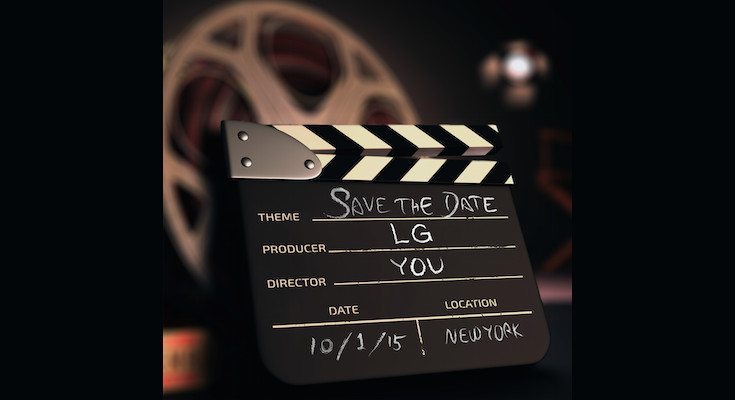 Just when we thought we saw the last event invitation for the year, LG goes and pulls us back in. The company is gearing up to show something off in a few short weeks, and there's a big event scheduled for the Big Apple.
All manufacturers in the mobile world have products cooking in the background, and some will never see the light of day. As hard as it is to keep a surprise these days, LG may have one in store for us next month. As you might suspect, the invitation is vague but points towards something related to cinema or videos.
LG's invite shows a Clapperboard, just like you'd see used on films, but with a few alterations. The date and location spaces let us know where the event will take place, but you're listed as the "Director" while LG is obviously the producer. This could mean we're going to see a mobile accessory like a high powered cam or something related to video streaming. If it's not an accessory, we've got the LG V10 lurking in the background. That device recently rolled through TENAA before @evleaks gave us the skinny on the specs. Needless to say, the large 5.7-inch QHD panel would qualify it as a media-friendly device.
We may be getting close to 2016, but there are still plenty of surprises left in store between HTC and Samsung, who always pops more devices out before the holidays. You can now add LG to the list, and we'll be around on October 1st to give you the scoop when their new product is announced.
What do you think LG has in store for us next month?