Lenovo A7000 Plus vs A7000 and what's new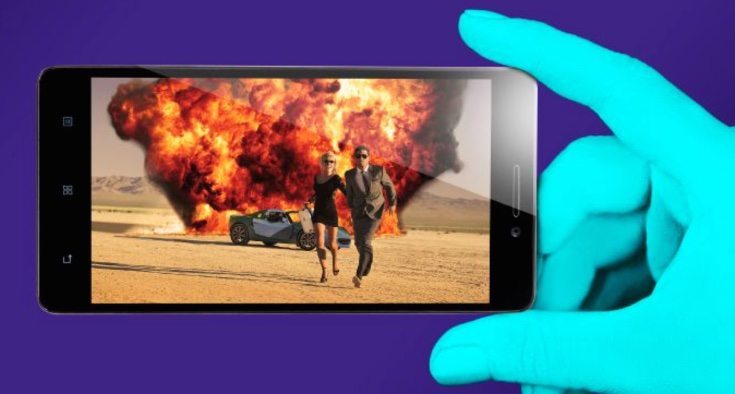 The Lenovo A7000 smartphone released earlier this year and has been a big seller, especially in India. Yesterday we gave news of the Lenovo A7000 Plus that has just launched in the Philippines and is expected to reach further markets soon. Today we're considering the Lenovo A7000 Plus vs A7000 for specs and price and looking at what's new with the latest offering.
Lenovo is fast gaining a great reputation for bringing out decent smartphones with affordable pricing, and the Lenovo A7000 Plus look set to follow that trend. There are some similarities between the specs of these two dual SIM handsets, although as you would expect the new A7000 Plus improves upon the original A7000.
Processors
The Lenovo A7000 Plus has a 1.7GHz MediaTek MT6752 octa-core processor, an improvement over the 1.5GHz MediaTek MT6752m octa-core processor of the A7000.
Display
The A7000 Plus is equipped with a 5.5-inch IPS display with Full HD resolution of 1920 x 1080 resulting in 401 ppi. That 's also a step up from the A7000 that has the same sized display but only HD resolution of 1280 x 720 and 267 ppi.
RAM and Storage
The new Plus version of the A7000 has 2GB of RAM and 16GB of internal memory that can be expanded via microSD card to 32GB. By comparison the A7000 also has 2GB of RAM but only 8GB of internal storage, also expandable to 32GB.
Camera set-up
The Lenovo A7000 Plus has a 13-megapixel rear camera and 5-megapixel front-facing snapper. The A7000 has an 8-megapixel rear shooter and 5-megapixel front-facing camera.
Battery
The new A7000 Plus has a 3000 mAh battery, a small improvement on the 2900 mAh battery of the A7000.
Connectivity
Both phones offer 4G LTE, 3G, WiFi 802.11 b/g/n, Bluetooth 4.0, GPS, and microUSB 2.0.
Operating System
Both of these smartphones run Android 5.0 Lollipop with Lenovo's Vibe UI.
Dimensions and Weight
It's another tie as they both measure 152.6mm x 76.2mm x 7.99mm and weigh in at 140g.
Price
Pricing is difficult to pin down for the new Lenovo A7000 Plus right now, as so far it has only launched in the Philippines. However its price there can at least give us a guide for what it might be elsewhere. The Lenovo A7000 Plus in the Philippines is PHP 7,999 which works out at approximately $170, £110, €150, or Rs. 11,350. Pricing often varies according to market though, and we've seen retailer expectations of the Lenovo A7000 Plus in India at anywhere between Rs. 10,000 and Rs. 11,500. By comparison the Lenovo A7000 launched in India at Rs. 8,999 although current prices vary by retailer.
Sometimes buyers choose between two different smartphones by picking their favourite design or considering after-sales service, but that doesn't apply in this case. Therefore it will come down to the specifications and price. Although we can't be sure of the price difference until regional pricing is announced, we can be virtually certain that the Lenovo A7000 Plus will be the more expensive.
For the extra money there are several benefits though. The Lenovo A7000 Plus has a faster processor, higher-resolution display, better camera capabilities, and more internal storage than the A7000. Therefore, it seems well worth paying a bit more for the later version of the phone, although of course that will depend on exactly what the price difference is in your region.
If you are considering purchasing either of these smartphones we'd like to hear from you. Are you more likely to buy the Lenovo A7000 now or wait for the Lenovo A7000 Plus?