New iOS 9 features in a 10-minute nutshell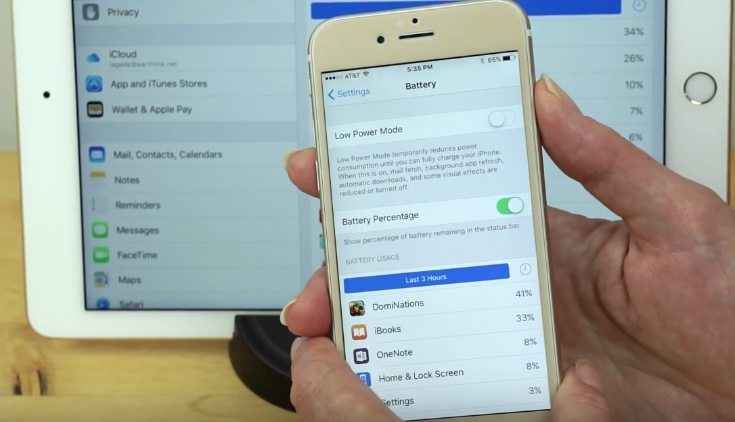 Apple's iOS 9 made it to a release yesterday for iPhone, iPod touch and iPad, and millions of people have already updated their devices. It offers plenty of new features and optimizations, although if you're not sure what to look for you may not notice them all. That's why we're sharing a video today showing the new iOS 9 features in a 10-minute nutshell.
This look at iOS 9 will not only help those who have already updated their devices, but it may also be useful for those who haven't yet decided whether to update. We've been following the development of the latest iOS version for months now, and back in June we reported on new iOS 9 features after the first beta. Several betas followed as well as the Golden Master edition for developers, before the final build that is now available. Hence it's a good time for a further look at what iOS 9 has to offer.
The 10-minute YouTube video that you can see further down this post comes from MobileTechReview and gives some excellent insight into iOS 9 features. It begins with running through the compatible devices for this upgrade. Of course the new iPhone 6S and iPhone 6S Plus that release in one more week will be running iOS 9 out of the box.
Because of its larger screen most of the new features are demonstrated on an iPad Air 2 for convenience, although the majority of them are also available for iPhone. One of the first things shown is split-screen multitasking for the iPad, and this is a feature that in fact is only available for the iPad Air 2 and upcoming iPad Pro. The walkthrough of new features continues with further aspects such as improvements to Notifications, Search, and Siri.
Other changes demonstrated are the new keyboard, a low power mode, picture-in-picture video, the Apple News app and more. The video offers a useful summary and clear instruction about what you'll be able to find with iOS 9, and after you've checked it out we'd welcome your thoughts. Some readers may also be interested in a video review that we've shared of iOS 9.1 beta 1 that has already been seeded to developers.
Have you already downloaded iOS 9 for your iPhone, iPod touch, or iPad? If so what are your thoughts on what the new iOS 9 features bring to the table, and is everything going smoothly for you so far?
https://www.youtube.com/watch?v=_gxiC5AQF08://