UMi Fair will launch with a fingerprint scanner for $99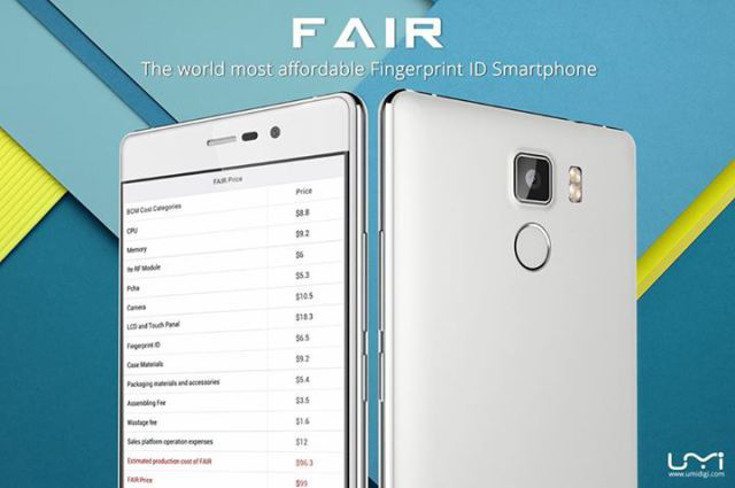 Fingerprint scanners were a rarity a few years ago, but that's not the case today. They still aren't cheap however although the UMi Fair aims to remedy the situation with a low $99 price tag.
Like many companies from the Far East, UMi's handset are affordable and generally fall in the mid-range. That means options like fingerprint scanners and QHD panels are something we generally don't see, but nobody told UMi that when it comes to the UMi Fair. Somehow, they managed to pack a fingerprint scanner into the device while keeping the price low and the specs respectable.
The UMi Fair will has a 5-inch panel with a resolution of 1,280 x 720, and gets its horsepower from the MediaTek MT6735. You'll get 2GB of RAM to back that up, but the storage capacity is a downer at only 8GB. On the backside of the UMi Fair, you'll find an 8MP Sony sensor while the front-facing camera is listed at 2MP. The build is said to utilize an alloy frame, and while we don't know which version of Android it will run yet, it will get its power from a 2,250mAh battery.
As you can tell by the UMi Fair specs, you're getting quite a bit of bang for your buck and the fingerprint scanner is the icing on the cake. It's not a bad looking handset either, considering it's only $99 unlocked.
Are you interested in the UMi Fair given its price and specs?
via – Gizchina      source: UMi Facebook