Microsoft Lumia 965 design with specs list and Windows 11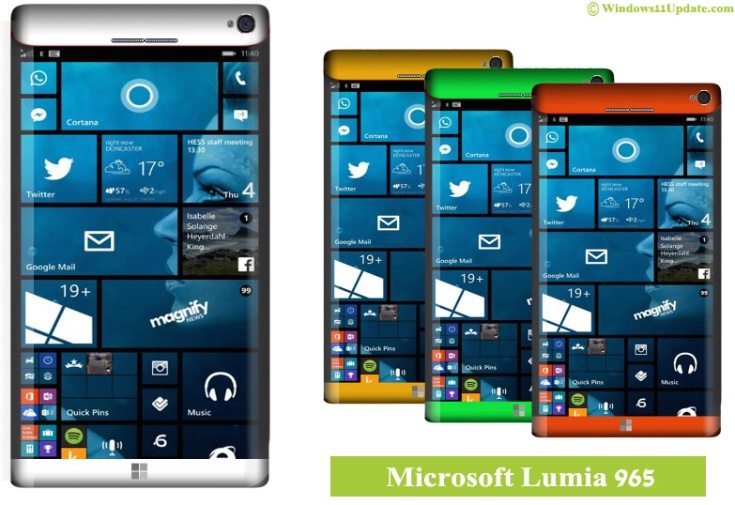 The wait for new top-flight Microsoft Lumia smartphones has been a long one. This is especially the case for the many people looking forward to handsets running Windows 10 Mobile. While the Microsoft Lumia 950 and 950 XL are set to be announced at an event on October 6, some are already looking ahead to future flagships. This Microsoft Lumia 965 design comes with a specs list and runs Windows 11, even though Microsoft has said there will be no Windows 11.
Of course we'll point out that this Microsoft Lumia 965 is a concept idea and it comes from designer Abhishek Saini. While some may be disappointed that it's not actually in production, we often enjoy looking at concept designs as they can spark our imagination for what could be coming further down the line. We'd really like to hear what you think of this Lumia 965 vision.
This handset has a nicely curvaceous front with curved edges at the sides and the top and bottom. It's appealing to look at and we really like the different metallic-looking color options on offer in gold, green, orange (looks red to us), or silver. It's doesn't look particularly slim, but at least you'll be sure you're holding it. Unlike the flashy front, the reverse of the device is very plain apart from the Microsoft logo. The volume buttons are on one side along with a dedicated camera button.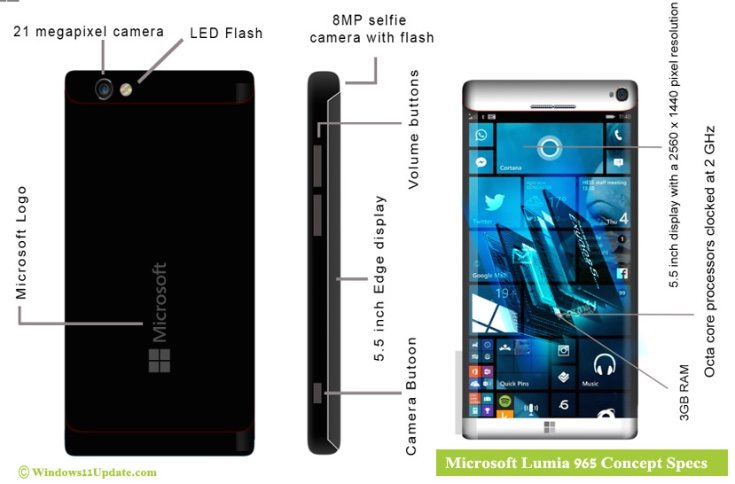 To save us wondering about specs the designer of this Microsoft Lumia 965 has provided imagined specifications for it. They include a 2GHz octa-core processor, a 5.5-inch Edge display with Quad HD resolution of 2560 x 1440, 3GB of RAM, and internal storage models of up to 128GB (non-expandable via microSD). It has a 21-megapixel rear camera with LED flash, 8-megapixel front-facing camera, and a non-removable 3630 mAh battery.
We've shown just a few of the images here and you can see more at the source below. If this idea for a Microsoft Lumia 965 ever came to the market would you be a potential buyer? What do you want to to see for future Lumia smartphones?
Source: Abhishek Saini
Via: Concept Phones