Ornate TrueSmart+ smartwatch announced running Android 5.1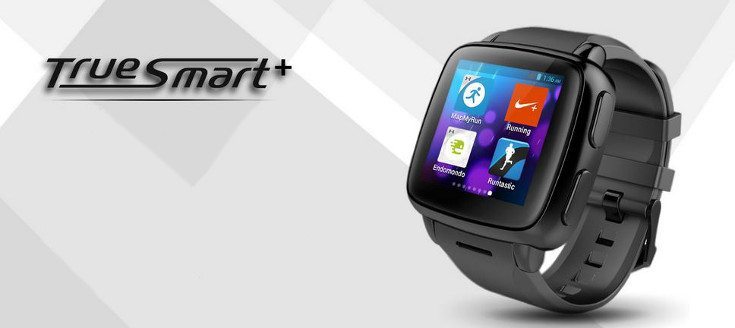 We've covered a lot of smartwatches running Android Wear, but occasionally one drops with a more traditional OS. The Ornate TrueSmart+ is one such wearable, and it's just been announced ahead of a November launch.
Ornate has been putting out smartwatches for a while, and the Ornate TrueSmart+ is one of several new wearables set to debut from the company. It's not a device in the Android Wear family either as it runs a version of Android 5.1 with the company's custom OUI 3.0 interfaces on top. We can't tell you how well it performs compared to its Android Wear brethren, but we can tell you what makes it tick.
The Ornate TrueSmart+ is a standalone smartwatch, so you'll get cellular connectivity through a SIM slot along with Bluetooth and Wi-Fi. The curved capacitive touchscreen measures 1.54-inches with a resolution of 320 x 320, and the chip powering the show is listed as a 1GHz dual-core MT6572M. You'll also get 1GB of RAM, 8GB of storage, and a 600mAh battery so it's essentially a smartphone strapped to your wrist.
As for the OS, the company says you'll be able to run a "world of applications" and some shown include Skype, Nike+, and Twitter. You can actually browse through some of the apps in the Ostore, and there are several popular ones along with a game in the form of Doodle Grub. Oddly enough, no actual watchfaces were shown, but we assume you'll get a few to choose from.
The Ornate TrueSmart+ is set to roll out in November and it carries an affordable price tag of only $169. If you're looking for something similar, but with a camera they also have a Ornate TrueSmart-i for $149 an a release date in October.
via – Android Authority