FIFA 16 Android download available, compatibility problems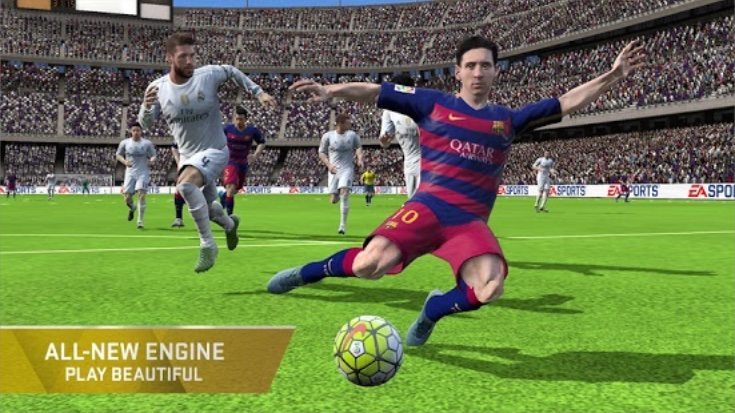 Many readers have been waiting for the FIFA 16 Ultimate Team app to arrive, and yesterday we reported that it had arrived on the App Store for iOS devices. At that time the FIFA 16 UT Android app had not appeared on the Google Play Store and this was causing a fair amount of frustration. Today we're pleased to say that the FIFA 16 Android Ultimate Team app can be downloaded now, although there appear to be some compatibility problems.
We received many comments and emails from readers yesterday about the app not releasing on Google Play, so first thing today we checked and it is now there. If you simply search for FIFA 16 you see other apps but have to scroll further down the page to find the Ultimate Team for Android app. Therefore some eager players haven't yet spotted that the app is now available to download.
You will be able to find it more easily under its full title, but for your convenience FIFA 16 Ultimate Team for Android is at this Google Play page. It's a free app with in-app purchases available and you'll need 1.4GB of space on your device to install it. The app description says that it's compatible with devices running Android 4.4 or later but also says,
"FIFA 16 Ultimate Team works best on Motorola Nexus 6, HTC Nexus 9, HTC M8, Asus Nexus 7 2nd Gen, Samsung Galaxy S6, Samsung Galaxy S6 edge, Samsung Galaxy S5, Samsung Galaxy Alpha, Samsung Galaxy Note Edge, Sony Ericsson Xperia Z2 Tablet, Sony Ericsson Xperia Z3, Samsung Galaxy S4, HTC Nexus 4, LG G2. "
Therefore if your device is not one of the above it may not support this app, even though EA Sports simply says it "works best" rather than not at all. Some people have noted problems with the FIFA 16 Android app on the LG G2 and LG G3, as reported by Product Reviews. This is despite the fact that the LG G2 is on the list of devices that are compatible, and the G3 is a later device.
Others have reported issues with the FIFA 16 Android app on other devices including the Moto G LTE, LG G Flex, Nexus 4, Samsung Galaxy A5, Samsung Galaxy Avant, Lenovo K3 Note, Samsung Galaxy Note 5, HTC One M7, Sony Xperia Z4, and more. Another thing to point out is that at least one person says that it's not compatible with the Samsung Galaxy S4 although that's also on the "works best" list from EA Sports.
The list of devices reported to be having compatibility problems with FIFA 16 UT seems to be growing, and we'd like to hear from readers. Are you pleased to hear that the FIFA 16 Ultimate Team Android app is now available to download? Maybe you're one of those who are having issues with compatibility on your device, in which case why not let us know and share your experiences with other readers.