iPhone 6s price cut to $5 per month through T-Mobile promo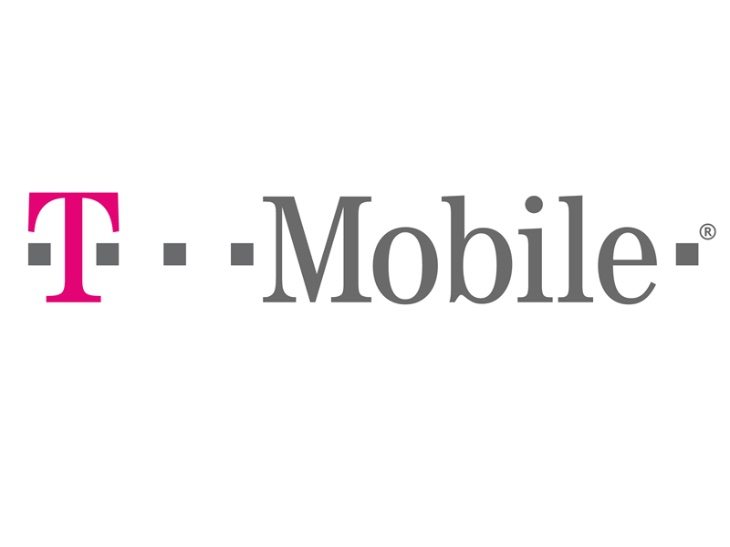 A lot of people are going to be picking up the new iPhone 6s this week, and if you roll with Magenta, they've got a great deal for you. The iPhone 6s price is dropping down to $5 per month with a trade-in through T-Mobile's new promo, and you'll be able to pick one up beginning this Friday.
Leasing has become a big thing in the mobile world lately, and while the programs have many names, we're just calling what it is. T-Mobiles JUMP! On Demand program is one way to ensure you always have the latest hardware, and the iPhone 6s and iPhone 6s Plus are set to join the Uncarrier's program this Friday.
The iPhone 6s price for the 16GB model through JUMP! is listed at $5 per month when you trade in an iPhone 6, iPhone 6+, Galaxy S6, Galaxy S6 Edge, Galaxy S6 Edge+ or the Galaxy Note 5. If you trade-in the Note 4 Galaxy S5 or the iPhone 5s it will set you back $10 per month while "almost" any other device is $15 per month. The base model of the iPhone 6s Plus gets the same treatment with pricing starting at $9 and going up to $24 per month with no trade-in.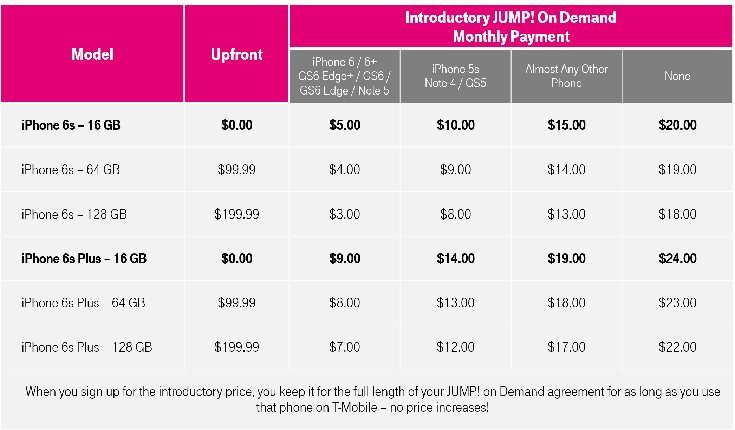 T-Mobile JUMP! promo isn't going to be for everyone, but it's a good way to get your hands on the iPhone 6s for cheap. That said, we're talking about the 16GB version, which means you'll have to shell out $99 for the 64GB edition or $199 for the 128GB version of each handset upfront along with the additional monthly fee if you want more storage. You can find out more information about the new promo over at T-Mob's official site.