iPhone 6S problems with overheating reported already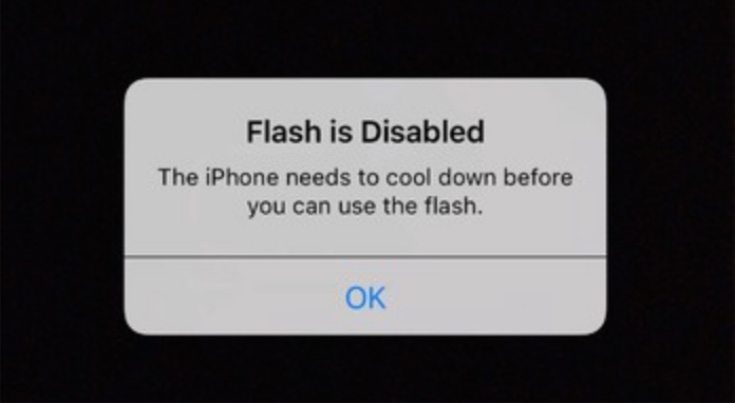 The Apple iPhone 6S and 6S Plus only released two days ago, but you can be sure that if there any issues with a new device we soon start hearing about them. As a case in point, iPhone 6S problems with overheating are being reported already that could also affect the camera flash. At this early stage it's difficult to say if this a few isolated incidents or more widespread.
Plenty of eager buyers are spending this weekend investigating the joys of their new iPhone 6S or 6S Plus, and no doubt for the vast majority of them it will be a hassle-free experience. However an unusual issue with overheating is being discussed on Reddit, and it appears that this can stop the camera flash from working. A user commented to ask if anybody else had noticed their iPhone 6 Plus getting hot. When opening the camera app the user was confronted with a message saying, "Flash is disabled. The iPhone needs to cool down before you can use the flash."
The commenter provided a screenshot of the warning message that appeared on his phone on Imgur, and says that the device had not been subjected to very hot temperatures or heavy use before this. Others have responded on the thread saying that they noticed their new iPhones getting noticeably hot during the initial setup when downloading music or installing apps.
Interestingly this comes after further reports suggesting that the iPhone 6S is getting hotter than previous iPhones. Whereas the average smartphone reaches temperatures of around 90 degrees Fahrenheit, it's said that the new iPhone can climb up to around 102 degrees. The thread about the overheating issue affecting the camera flash is only a few hours old, so it's too soon to tell how many new iPhone owners might be affected. That's why we'd like to hear from readers who already have the iPhone 6S or iPhone 6S Plus.
Have you noticed any iPhone 6S problems with overheating? If so, was this purely when setting up your new iPhone or have you also been faced with the camera flash problem? Let us know with your comments.
Via: Phone Arena