Magic Jigsaw Puzzles app problem since update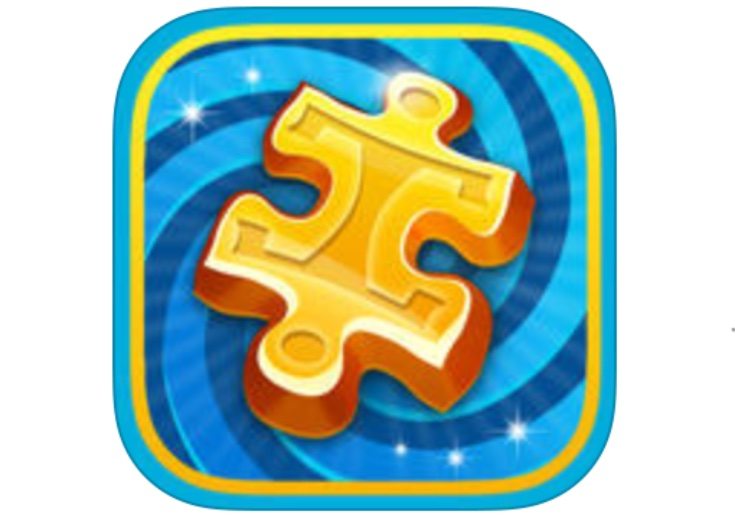 We regularly bring news about new interesting or popular apps, but sometimes we hear about issues that are concerning users. The Magic Jigsaw Puzzles app is extremely popular but we've noticed a problem with it since the last update. It seems others are reporting the same issue with a particular advert popping up that cannot be closed.
The free Magic Jigsaw Puzzles app is available for iOS and Android platforms. The iOS version for iPhone, iPod touch and iPad received an update on September 15th on iTunes bringing it to version 2.2.0. The app receives a high user rating on the App Store, and users can choose from over 10,000 puzzles to complete. The picture gallery is constantly updated and there are 5 levels of difficulty to contend with so it's suitable for everyone.
We've been known to indulge in the Magic Jigsaw Puzzles app ourselves, and recently encountered a very annoying glitch following the latest update. While it's fair to say we're used to dealing with pop-up adverts, that's all very well when they can be easily closed down so that you can get back to puzzling. However, whenever we try to use the app at the moment a 'Game of War' advert appears after a short time that simply cannot be closed. This puts a stop to our enjoyment of the app and even after restarting the device the same ad comes back again.
We've received some emails and comments from readers asking us about this and a look at recent user reviews on the App Store reveals further examples of people reporting this problem. For example one Magic Jigsaw Puzzles player says, "I am getting frustrated. I know ads are part of the system and that is OK, but they are getting too long and intrusive. I have been stuck with one today and it won't go away. Two hours later. I have lost my ap in trying to get out of an ad that was taking ages. I downloaded it again. I got the same ad which lasts 15 minutes. I only take 15 minutes to do a jigsaw. So I'm Going to abandon Magic jigsaws. I've lost thousands of points too. A pity."
Another app user comments, "I updated and that's when the annoying 'Game of War' add starts popping up as others have stated. I've tried to get round this by completely closing the game and restarting but it's had no effect and the add is still there." Yet another puzzler says, "Now I can deal with adverts, all be it they are annoying but as soon as you click on the X and they are gone you can go back to enjoying the game. However there is 1 advert that has been popping up regularly over the last few days and there is no way of exiting it. I have to close the game completely, more than once to get rid of it. It's ruining the game!"
We took a look at the Magic Jigsaw Puzzles support site and thankfully the team has acknowledged this issue today and says they are working on it. The message thanks app users for their patience and understanding, so hopefully it won't be too much longer until the problem is resolved and we can all get back to puzzling our time away. The same problem doesn't seem to be apparent on the Android version of the app, although some users are reporting on the Google Play description that the app sometimes randomly closes.
Have you noticed any problems with the Magic Jigsaw Puzzles app as described above? Are you pleased to hear that the developers are aware of the issue and are trying to fix it as soon as possible? Drop us your comments in the box below.