Microsoft VR Kit brings Virtual Reality to Windows Mobile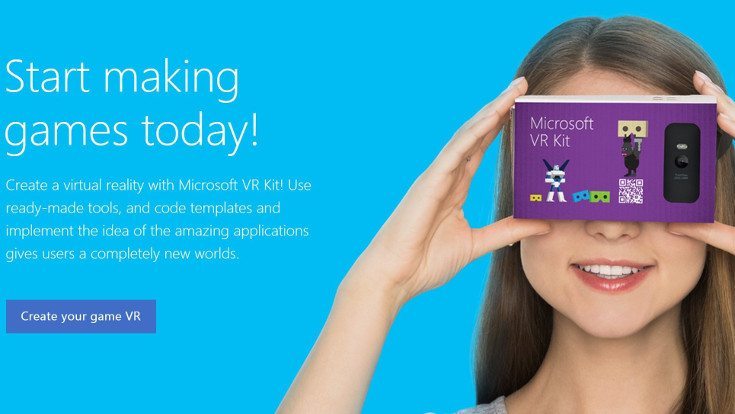 When it comes to accessories, Google Cardboard has been one of the bigger surprises in the past few years. The Microsoft VR Kit may be an upcoming solution for folks on Windows handsets, and it will be a whole lot cheaper than the company's other Augmented Reality project.
It's safe to say nobody thought Google Cardboard would be as big as it was. The little headset basically spawned a new industry as you can find dozens of companies cranking out VR-based headsets made of plastic, foam, and cardboard these days. While there are workarounds, there hasn't been a great solution for folks on Windows handsets, but that could soon change thanks to the Microsoft VR Kit.
The Microsoft VR Kit has shown up on a Russian website that was setup to promote an upcoming Microsoft hackathon event. As is usually the case, the page has gone down but you can clearly see what Microsoft has in store from the photos below. It's Windows Cardboard if you will, and we're betting it's going to be very, very popular whenever it's released.
Virtual Reality may not be mainstream yet, but it's coming and the Microsoft VR Kit will be a great way for the company to get customers on board. Mobile VR can be wondrous when done right, and we're betting there will be plenty of cool Windows-based VR app once the kit hits the streets.
Are you excited to see Microsoft put out a VR kit?
via – Phonearena      source: Thurrott