Sony Xperia M2 and M2 Aqua finally receiving Android Lollipop update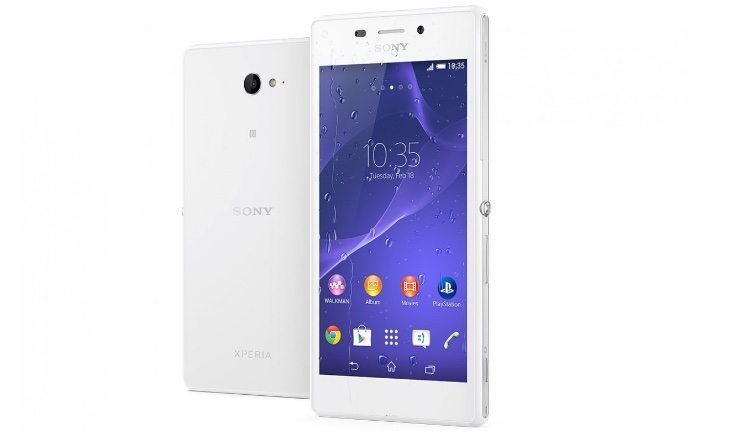 We always enjoy bringing readers good news about operating system updates for their devices, and today's information is for owners of the Sony Xperia M2 and Xperia M2 Aqua. Recently the 5.1.1 Lollipop update was certified for these devices so we knew a release was on the way. Now we're glad to say that the Sony Xperia M2 and M2 Aqua are finally receiving the Android Lollipop update.
These Sony Xperia M2 phones released on Android 4.4.4 KitKat, and so far the Lollipop update had passed them by. Two weeks ago the Android 5.1.1 firmware was certified with build number 18.6.A.0.175. Sony has now officially announced that the update has begun rolling out for the Xperia M2 and Xperia M2 Aqua. This is said to already be live in several regions, and although there's no sign yet for the Xperia M2 Dual this is likely to also receive the upgrade before too much longer.
It's worth remembering that these updates are usually pushed out in stages, and indeed Sony reminds users that software rollouts are a phased process. Availability and the timing of the update will vary by operator and also region, and Sony also adds that although most models will be supported there may be some exceptions for certain operators or markets.
As owners of these devices had not yet received any version of Lollipop, the Android 5.1.1 update will bring plenty of noticeable changes including the new Material Design look. As well as performance optimizations just some of the other new improvements include added customization options, new LinkedIn integration, and SmartWear integration. The update also includes a fix for the Stagefright vulnerability.
It's always good to see how the rollout of updates progresses, so if you have the Sony Xperia M2 or Xperia M2 Aqua we'd like to hear from you. Are you pleased to hear this update is appearing at last? Maybe you've already received the Android 5.1.1 Lollipop update for your handset?
Source: Sony
Via: Xperia Blog