iPhone 6S global availability and LTE compatibility made easy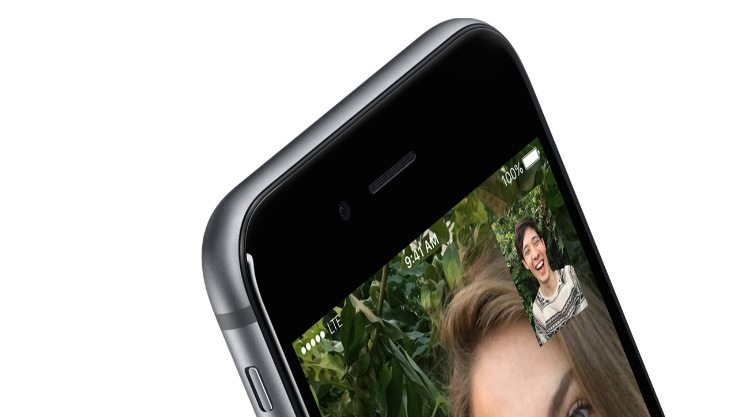 There's big demand for the two new Apple iPhones right now, and the iPhone 6S and 6S Plus have already released to many eager customers. If you live in a region that hasn't yet received these devices then you might be interested in iPhone 6S global availability and LTE compatibility made easy.
The new iPhones have already hit the shelves in many countries including the UK and US. It can be difficult to keep track of where they have released and where they have not, and that's where a really useful map from Cult of Mac comes into play. The site has been checking out region-specific Apple sites for individual countries, and from this has produced a map showing global availability.
The map that you can see below shows not only where the iPhone 6S and iPhone 6S Plus have already launched, but also regions and dates for availability in more countries. The yellow areas show where the phones are already up for grabs while the areas marked in light green will see a release on October 9. Regions with other confirmed release dates are also shown as well as those showing as "coming soon."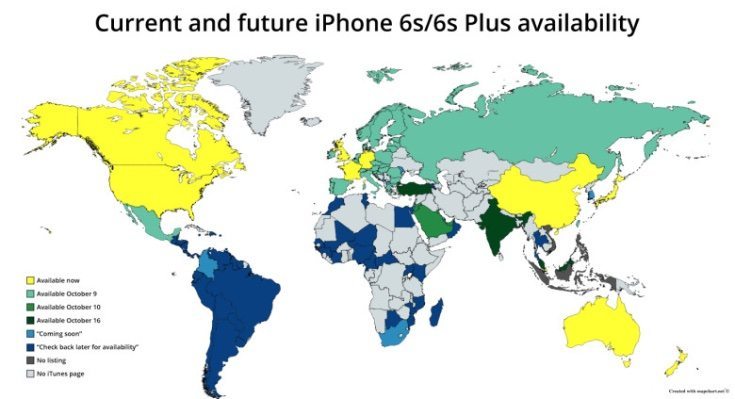 The map also shows markets where the Apple sites say to check back later for availability, as well as depicting where there is no listing at all. If you want a full list showing every country you can head to the Cult of Mac source below. Another thing that some readers might like to know about is LTE connectivity support for the different iPhone 6S and 6S Plus models.
If you head to the Apple page below you can find a list of LTE band support for each model number, detailing countries as well as supported LTE networks. The devices support up to 23 different LTE bands including TD-LTE . That's more bands than for the iPhone 6 and 6 Plus so compatibility is widespread.
Are you intending to purchase an Apple iPhone 6S or 6S Plus when they become available in your region? Does your country have a date for release yet?
Sources: Cult of Mac AND Apple