Dell XPS 12 specs show a potential 4K Surface competitor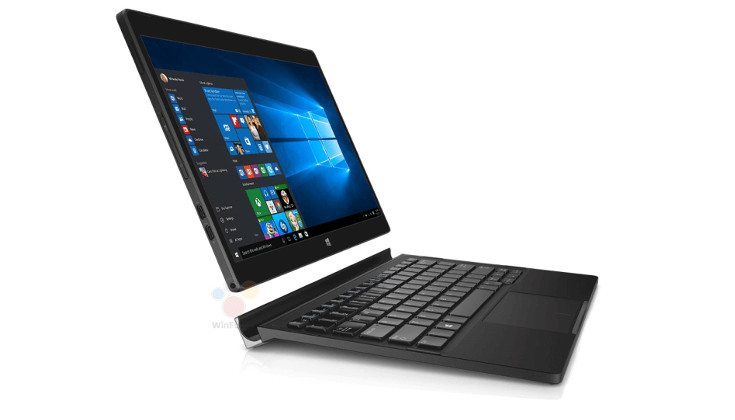 The number of QHD panels has increased significantly this year, and within a few more years it will become standard. 4K panels are obviously in the works, and the Dell XPS 12 looks to be one of the first tablets to sport a large 4K display.
When the first 2K smartphones started showing up, many people asked themselves if it would even make a difference. It most certainly does, and while we haven't set our eyes upon the Dell XPS 12 tablet, one has to imagine that the 4K resolution will be something to behold. Thankfully, some new Dell XPS 12 photos have leaked, so you'll at least get a good glimpse of the big slate's design.
Many details are up in the air with the Dell XPS 12, but it's a sleek looking slate that's said to have a premium build and detachable keyboard. As for the specs, the Dell XPS 12 is rumored to roll with two USB Type-C ports, an SD card reader, HDMI port and the aforementioned 4K display that will clock in at 12.5-inches. The chip powering the show will be the Intel Core M, and consumers will have an option when it comes to the hard drive and RAM. The latter is said to give you a choice of 4GB or 8GB…
The Dell XPS 12 looks to be a great alternative to the Surface or similar slates in the productivity sector if it's priced right. With a 4K panel, we can't imagine it will be cheap unless they're pulling one of Sony's tech tricks with the display and SSD's generally jack the price up as well. Regardless of the Dell XPS 12 price, you can bet there will be a market for it if it's as highly spec'd as the rumors imply.
Are you ready for a world full of 4K displays?