The durable Samsung Galaxy Active Neo is announced for Japan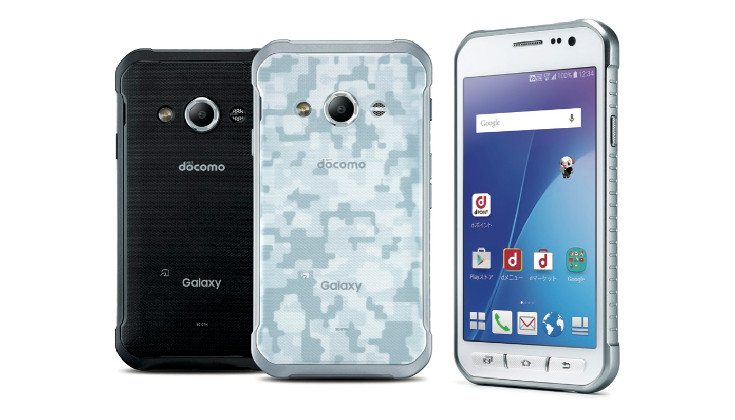 Samsung has always been great about offering their customers choices, even if some fall on the low-end of the smartphone spectrum. The Samsung Galaxy Active Neo won't burn the charts up when it comes to the specs, but the durable smartphone has just been announced for folks in Japan.
The Samsung Galaxy Active Neo may look familiar to folks in the states with a line on AT&T. The device appears to be the same as the Samsung Galaxy S6 Active, but with some major changes. The shell it still as sturdy as ever, but with a few minor cosmetic differences to the front and back. Â As for the Samsung Galaxy Active Neo specs, there's a reason the Galaxy S6 moniker is missing from the version of the Active.
The Galaxy S6 active was essentially the S6 in a different shell, whereas the Samsung Galaxy Active Neo specifications take a sharp drop. The smartphone features a small 4.5-inch LCD panel with a resolution of 800 x 480, which is a huge change when compared to the 5.1-inch 2K display found in the S6 Active. The trend continues under the hood, as you'll get a Snapdragon 410, 2GB of RAM, and 16GB of expandable storage. The camera combo clocks in at 8MP/2MP and you'll get 4G LTE and a 2,200mAh battery to boot. You can expect the Samsung Galaxy Active Neo to run Android 5.1 out of the box and as mentioned, it's just as resistant to dust, water and drops as the rest of the Active line.
While the Samsung Galaxy Active Neo isn't as fancy as the S6 Active, it looks to be a fine choice for those looking to pick up a rugged smartphone that won't break the bank. The phone is priced at 20,000 Yen, which shakes out to around €148/$166 in Europe and the states.
Would you like to see the lower-priced Galaxy Active Neo come to your neck of the woods?
via – GforGames