OnePlus 2 no invite sale begins on October 12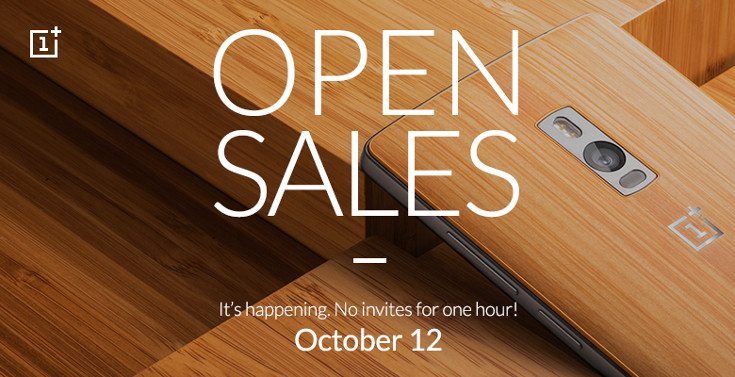 The OnePlus 2 hasn't been in the news much lately, but if you're still looking to get your hands on the handset, we've got good news. The OnePlus 2 no invite sale is kicking off next week, and for a limited time you won't have to have a peksy invitation to purchase the company's new flagship.
OnePlus didn't necessarily shock the world with the follow-up to the popular OnePlus One, this we know. That dreaded invitation system is part of the reason, but they company is removing that restriction for the briefest of times next week. By brief, we mean an hour beginning at noon on Monday October 12th.
If you reside in Europe, the OnePlus 2 no invite sale begins at 12PM CEST, while Asia has the 12PM HKT window and the states see the release at noon on Pacific time. The sale times are region "locked" so if you miss your regional one hour window, you are out of luck. If you reside in India, there's no need to feel left out as the OnePlus 2 no invite sale will take place on Amazon.in from 12PM to 1PM IST as well.
The OnePlus 2 may not the world-beater the company touted it to be, but it still offers up a lot of bang for your buck. Customers taking part in the sale will be limited to two purchases per order… but you can place multiple orders because OnePlus. Needless to say, you may want to act fast as folks might scoop these up quickly while they're sans the invites.