Top rugged Samsung Galaxy Note 5 cases – UAG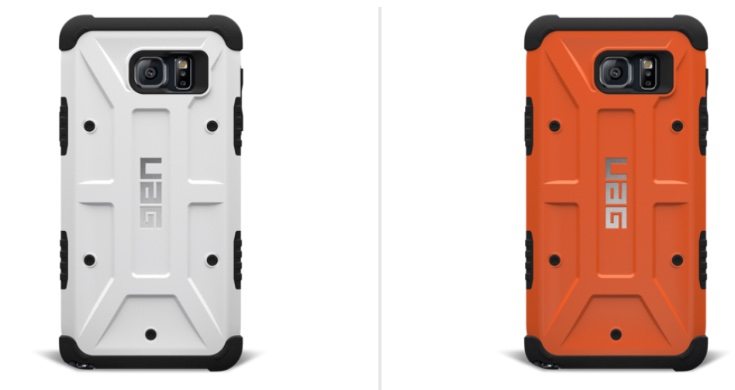 Many owners are now getting used to the Samsung Galaxy Note 5 while others may have it on their Christmas wish lists. If you have this high-end Android phablet or are thinking of buying one, you might also want to consider a decent case accessory. Today we're looking at some top rugged Samsung Galaxy Note 5 cases from UAG (Urban Armor Gear).
The UAG cases would suit those looking Samsung Galaxy Note 5 cases offering real protection. The Urban Armor Gear lineup includes six different cases that have many of the same features but differ in color. UAG cases have a good reputation for providing solid protection and despite looking rugged they have a feather-light composite construction.
The cases feature oversized ports, tactile buttons, and convenient access to the heart-rate sensor on the Samsung Galaxy Note 5. They have armor shells and impact resistant soft cores, and scratch resistant skid pads. They also meet military drop-test standards ((MIL STD 810G 516.6).
The six Samsung Galaxy Note 5 cases available are the Scout, Navigator, Outland, Maverick, Ash, and Magma Red, and you can find them all at this UAG page. All of them are priced at $39.95 and would be well worth considering if you're an active sporty type, or even an adventurer. For further choice readers might also like to check out some Galaxy Note 5 cases from Spigen that we've previously written about.
Are you about to purchase a case accessory for your Note 5? If you order one of the UAG Samsung Galaxy Note 5 cases above we'd be interested to hear what you think of it. Why not drop us a comment in the box below.