iBall Slide Brace X1 announced with voice-calling for Rs. 12,999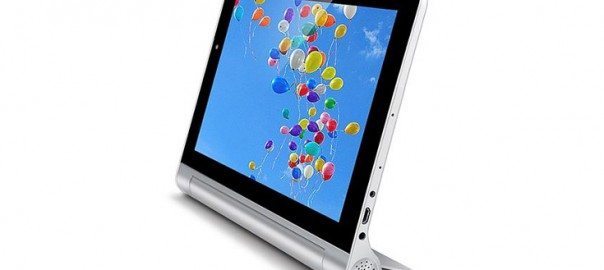 The number of tablets with voice-calling capabilities is on the rise, and India probably has more of them than any other region. Well, you can add one more to that list with the recent unveiling of the iBall Slide Brace X1 mini.
For most of us, the thought of holding a tablet to your face to talk is a little odd but there's a big market for slates with voice-calling capabilities. The iBall Slide Brace X1 mini certainly fits the bill although you won't be blown away by the horsepower or specifications. Yup, it's another mid-ranger, but this one has a price tag a little higher than most.
We recently covered a voice-calling slate from Pantel, and the iBall Slide Brace X1 mini is almost a carbon copy of that device in terms of specs. The processor and RAM follow the usual mid-range path, so you'll get a quad-core 1.3GHz chip and 1GB of RAM. The storage capacity is better than expected at 16MP and it's expandable to boot thanks to a microSD card slot. There's also a set of front-firing speakers to help pound out the sounds.
The rear camera on the iBall Slide Brace X1 mini is listed as an 8MP sensor while the front-facing snapper clocks in at a respectable 5MP. The connectivity options include Bluetooth, Wi-Fi, GPS, and 3G with Dual-SIM slots and voice-calling. There's a 5,200mAh battery to power the 8-inch 1,280 x 800 panel, but the OS is a bit outdated with Android 4.4.
The iBall Slide Brace X1 mini is a bit of an oddball compared to other tablets in its class like the aforementioned Pantel Penta T-Pad Ultra. That slate has similar specs, but a smaller battery with 4G and a price of Rs. 6,999. By comparison, the iBall Slide Brace X1 mini price is listed at Rs. 12,999, which is almost double the cost for a similar device with a slightly larger display.
What do you think of the iBall Slide Brace X1 mini price compared to its specifications?
via — Gadgets NDTV