Moto X Style (Pure) gaming performance tested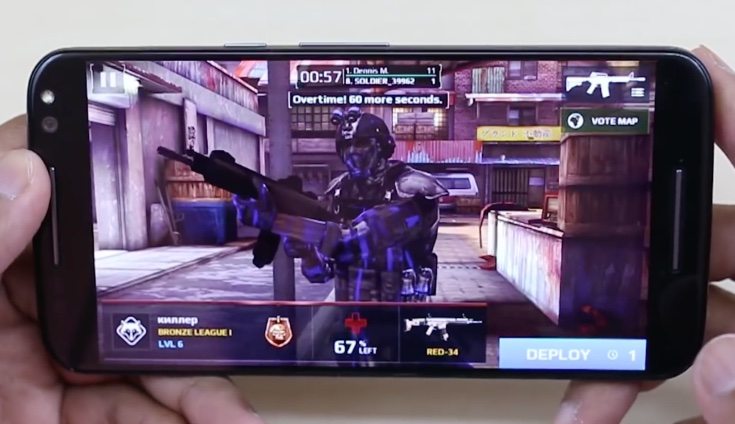 In late July Motorola introduced its Moto X Style, which is titled the Moto X Pure Edition for the US market. Using our smartphones for gaming is increasingly popular. Therefore if you're an ardent fan of mobile gaming and are thinking of buying this phone, you might want an idea of how the device performs in this aspect. It's time to look at Moto X Style (Pure) gaming performance testing.
This new Moto smartphone is proving to be popular, just as you would expect following the popularity of previous Moto X handsets. You can see much more about the phone in our previous Moto X articles here, including specs comparisons with other handsets, speed tests and more. As a refresher on key specs for gaming we'll remind you that the Moto X Style has a Snapdragon 808 hexa-core processor, Adreno 418 graphics, and 3GB of RAM. Gaming can be enjoyed on a 5.7-inch IPS LCD display with Quad HD resolution of 2560 x 1440 resulting in 520 ppi.
Beneath this post we've embedded a video that shows a Moto X Style gaming test. The video focuses on answering two main questions. Namely, how does the phone cope with the demands of Grand Theft Auto San Andreas in maximum settings, and the other is how does the device manage online gaming? The video begins with showing GTA San Andreas with maximum settings and shows several minutes of gameplay. The gaming experience looks smooth with no lag or stutter, and at the end of this section the reviewer describes the performance as "flawless."
The next section of the video shows online gaming on the Moto X Style with a demo of Modern Combat 5. As with the previous example you'll see a few minutes of gameplay so you can see the results for yourself. The reviewer notes that there's the odd jittery moment with the game but that the performance is "not too bad." Ultimately it's felt that the game is playable online with the Moto X Style/Pure, and that overall the phone has enough to offer as far as gaming is concerned.
After you've watched the video below it would be good to hear your feedback. Are you an avid mobile gaming fan? If so, are you convinced that the Moto X Style (Pure) offers enough in this respect?
Source: L BS (YouTube)
https://www.youtube.com/watch?v=6kUwrsjE0NE://