Lumia 950 and XL release in India closer with dummy imports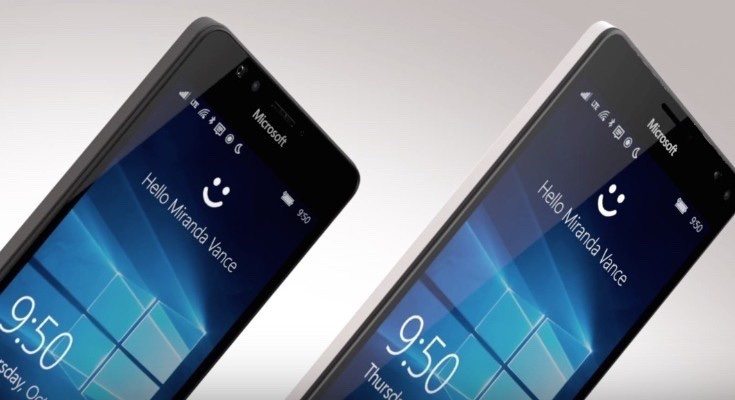 To say that many people are waiting to get the new Microsoft Lumia 950 or Lumia 950 XL in their hands is an understatement. These new smartphones have been hotly anticipated and when they were recently officially announced we learned that they would be available in November. Now the Lumia 950 and XL release in India is closer, following a sighting of dummy units being imported into the country.
These new Lumias will be running Windows 10 Mobile out of the box, and are flagship devices that many buyers have been hoping to see for some time. Lumia smartphones are always popular in India, and we can expect the Lumia 950 and Lumia 950 XL to follow that pattern although they will be at the pricier end of the market.
A sure sign that a launch is getting closer is when we see dummy units of new smartphones starting to arrive. These are used for display purposes in retail stores, so need to be in place ready for when the device finally becomes available. Now information from well-known Indian import/export site Zauba has revealed that 500 units each of the Lumia 950 and 950 XL were imported from China just a few days ago. These were specifically listed as dummy mobile phones for display purposes.
Although we've already seen the Lumia 950 and 950 XL prices for the US and also the UK, the price tags for India have yet to be confirmed. However, expected prices are around Rs. 39,000 to Rs. 43,000 for the Lumia 950 and around Rs. 43,000 to Rs. 48,000 for the larger Lumia 950 XL. Bear in mind that these are merely indicators at this stage.
Both of these new Lumia phones are listed in the dual SIM variants on Microsoft India as 'coming soon,' and this import sighting backs that up. With Diwali not too far away, the signs are looking promising that the Microsoft Lumia 950 and Lumia 950 XL will hit the shelves at some point in early November.
Are you a potential buyer of either of these Lumia phones in India? If so, are you intending to purchase the Lumia 950 or the Lumia 950 XL? We're always interested in what readers have to say so why not send us a comment.
Via: WMPowerUser