LG G Vista 2 official but no price or release date yet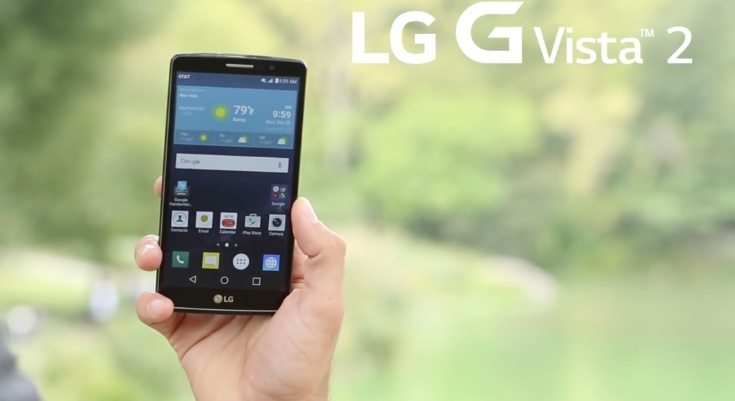 Some readers will remember the LG G Vista that launched last summer. Now the carrier has just made the LG G Vista 2 official by posting a video of the device. Although we have some specs details right ahead, there has been no announcement yet on the G Vista 2 price or a release date.
We do wonder why manufacturers or carriers tease new smartphones without also giving news on the price or availability, but this is just one of those things in the mobile world. AT&T says that the price of the LG G Vista 2 will be "revolutionary value", although it's anyone's guess as to exactly what that means at the moment. Anyhow we can at least give information about some of the specs of the device.
Specifications of the LG G Vista 2 include an octa-core processor (possibly the Qualcomm Snapdragon 615), and a 5.7-inch display with Full HD resolution of 1920 x 1080. It has 2GB of RAM, 16GB of internal storage (expandable via microSD), a 13-megapixel rear camera, and 5-megapixel front-facing snapper. The battery capacity isn't given but there is a mention of "powerful speakers," and the phone has an "all-new" built-in stylus.
The LG G Vista 2 will release running the Android Lollipop OS. Familiar LG features such as Knock On, Knock Code, Quick Memo+ for note-taking, and QSlide for multitasking will also be in evidence. If you want a look at the G Vista 2 you can see an official AT&T video showing the handset that we've embedded below this article. It gives a look at the camera, stylus use, features and more. At the end of the video you'll also see some case accessories for the phone.
Does the LG G Vista 2 on AT&T sound like a phone that might interest you? What sort of price would you be willing to pay for the specs on offer with this upcoming phablet?
Source: AT&T (YouTube)
https://www.youtube.com/watch?v=fz6qypQ5GBw://