Meizu Pro 5 trade-in offer takes aim at the OnePlus 2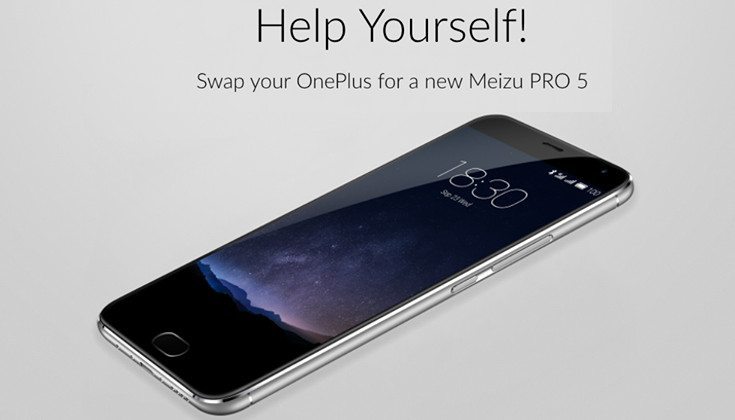 If the OnePlus 2 wasn't the wonderful flagship killer you had hoped for, we've got good news for you. There's a OnePlus 2 trade-in promo that has just kicked off, but it's not from the company themselves as Meizu is trying to lure consumers their way.
OnePlus recently attempted another quirky promotion asking customers to donate their shiny new Samsung Galaxy smartphones to charity… for a chance to win a OnePlus 2. They also dubbed the campaign, "Take the Edge off" because they assumed it would be clever. Well, Meizu is firing a shot of their own at OnePlus with their new "Turn off Heat off" trade-in promo, but you won't want to get too excited just yet.
The Meizu trade-in program will allow consumers "a chance" to get a free Meizu Pro 5 by trading in their OnePlus 2. While that's a pretty sweet deal, there's a catch as you'll need to enter a contest for a chance to get one. You'll need to tell the company why you want to "Turn the Heat off" on the OnePlus 2 in order to win although we have no idea how many phone's they plan on producing for the contest at this time.
It's fun to see companies take digs at one another, and it's never a bad thing when it works out in the consumers favor. Needless to say, the new Meizu trade-in program is a good way to get your hands on the Meizu Pro 5 if you're unhappy with the OnePlus 2.
via — Pocketnow    source: Facebook, Meizu