ZTE unveils the Axon and 64GB Axon Pro for the US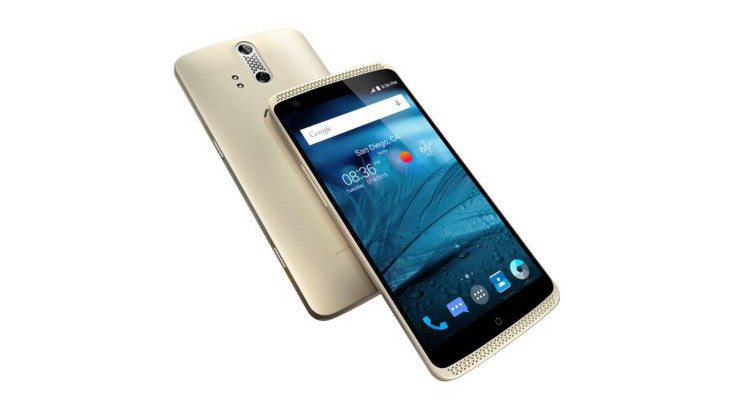 We've covered the Axon smartphone plenty of times since it was first released. If you reside in the states, two new variants of the flagship are up for pre-order with the new Axon and 64GB Axon Pro.
The name game can get confusing at times, especially considering all the variants manufacturers are cranking out these days. The "new" ZTE Axon is a smartphone in the mid-range tier with a 5.5-inch 1080p display, a Snapdragon 801 and 2GB of RAM. The storage is listed at 32GB, but isn't expandable and the camera combo clocks in at 13MP/2MP on the back and 8MP on the front. The handset gets its juice from a 3,000mAh battery and will run Android 5.1.1.
The ZTE Axon Pro looks just like the regular version, but with better specifications. The size of the display stays the same, but you'll get a 2K panel instead of the 1080p display. The processor is listed as a Snapdragon 810, which will get some help from 3GB of RAM. There's still no micro SDcard slot, but you can choose from 32GB or 64GB of storage this time around.
The Axon is priced at $329.98 and is available in Phthalo Blue, Ion Gold and Chromium Silver. The high-powered Axon Pro will set you back $449.98 for the 64GB edition while the 32GB model is still $399.98. Both handsets are up for pre-order from ZTE USA and retailers like Amazon, Newegg, and eBay.