New Droid Turbo 2 details are confirmed through Big Red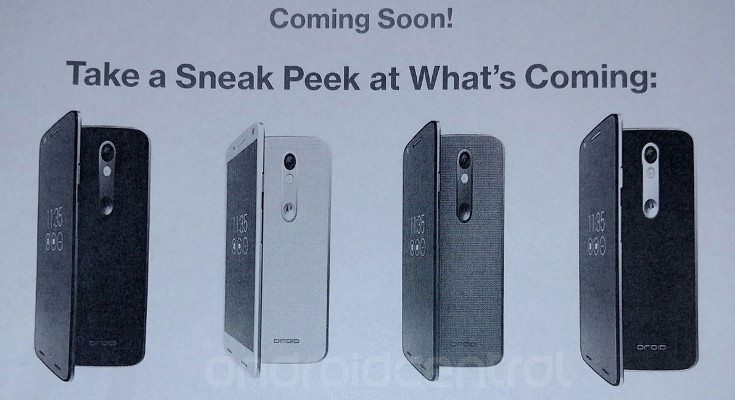 The Motorola Droid Turbo 2 is set to be shown off next week, but the leaks just keep coming. A new info sheet has leaked out from Big Red and it confirms some of the rumored specs while giving us a few new details as well.
There aren't too many smartphones with huge batteries available in the states, but the Droid Turbo 2 will certainly fit the bill. The smartphone has leaked like a sieve since it first appeared on our radar back in September, and the newest details come straight from the horse's mouth thanks to a leaked information sheet from Verizon.
While it's not new, the shatterproof display has been confirmed again along with the claim of 48 hours of battery life. The Droid Turbo 2 battery is said to get you 13 hours of juice in only 15 minutes as well which is nothing to sneeze at. As expected, the rear camera is listed at 21MP and the front-facing snapper will make use of a 5MP wide-angle sensor. Last but certainly not least, is a microSD card slot which allows you to expand up to 2TB.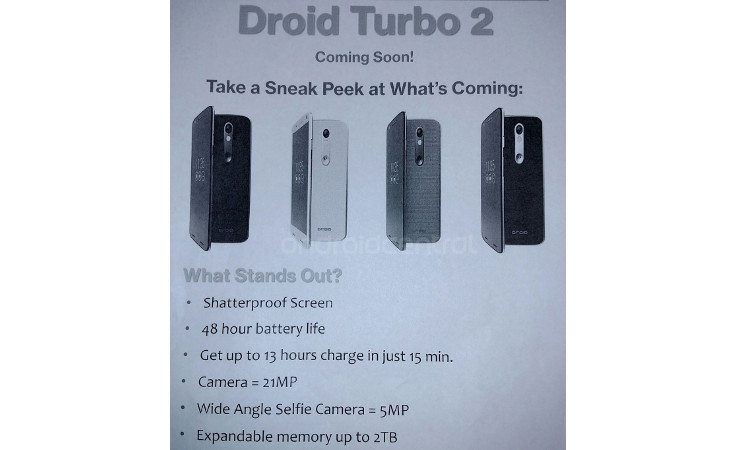 While the new info looks legit, you'll have to take it with a dose of salt for a few more days. Motorola will pull back the curtain on the Droid Turbo 2 on October 27th, and we'll be back to give you the official scoop as soon as the handset is unleashed.
Are you looking forward to the Droid Turbo 2 release?
Source: Android Central