Xiaomi Redmi Note 2 Pro photo reveals metal chassis and fingerprint scanner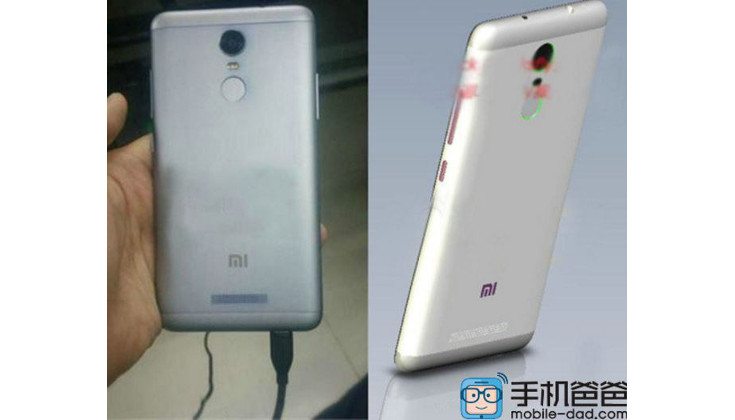 The regular Xiaomi Redmi Note 2 has been quite popular wherever it's landed, but the company isn't quite done with the phone just yet. The Xiaomi Redmi Note 2 Pro has been spotted ahead of an official launch although it's essentially the same phone in a different wrapper.
A photo of a new device believed to be the Xiaomi Redmi Note 2 Pro has surfaced, and while it's a bit blurry, it shows an important design change. The Pro version of the Note 2 will apparently sport a metal chassis this time around and there will be two variants as well. One will have a fingerprint sensor on its backside while the other is sans the sensor. Other than that, you can expect the same innards found on the regular edition of the handset.
If you missed our coverage of the Xiaomi Redmi Note 2 Pro the first time around, here's what you can expect. The smartphone features a 5.5-inch FHD panel to go along with the MediaTek Helio X10 processor, and 2GB of RAM. The storage capacity is listed at 16GB and you'll get a solid 13MP sensor on the backside and a 5MP snapper on the front. A 3,060mAh battery and Android 5.1 or better will round things out for the Xiaomi Redmi Note 2 Pro.
While nothing is official, a metal version of the Xiaomi Redmi Note 2 could prove quite popular if the price is right. Again, we have nothing to offer up in that area but it's safe to say the version with the fingerprint scanner and the regular model will stay affordable come in at under $200.
Would you be interested in the Xiaomi Redmi Note 2 Pro if the photo is legit?
via – Phonearena,  Mobipicker       source: Mobile-dad