iPhone 6S price below $100 leaks for November 14 sale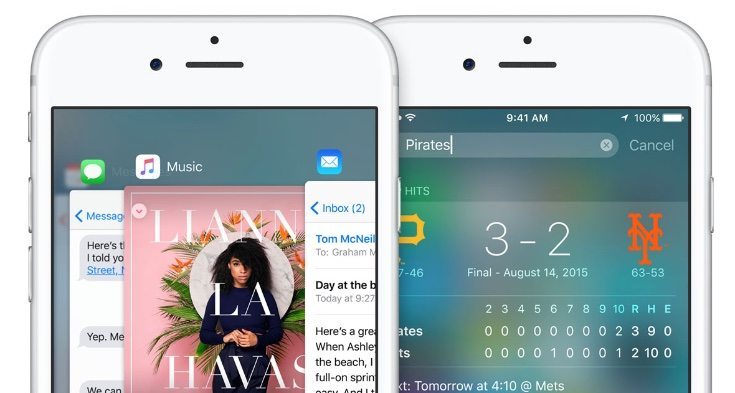 With Black Friday coming up we'll be seeing some great deals on all kinds of mobile devices, but if you are thinking of purchasing the iPhone 6S, 6S Plus, Galaxy S6 or Galaxy Note 5 there are offers coming sooner. A deal with an iPhone 6S price below $100 has leaked for a one-day break on November 14 at Sam's Club. We also have details on some other offers.
This well-known retailer is a membership-only shopping club and on Saturday November 14 there will be a Holiday Savings Event where you'll be able to get both of the current iPhones at great prices. The news comes from a leaked Sam's Club ad, so do bear in mind that some of these details could change by the time we get to November 14.
Hopefully not though, as the ad reveals the Sam's Club iPhone 6S price on that date will be $99 on a two-year contract for the 16GB version. Alternatively the iPhone 6S 64GB option will be up for grabs at $199 on contract while the 128GB version will on sale for $299.
If you want the larger iPhone 6S Plus from Sam's Club, the two-year contract price for the 16GB model will be $199. The 64GB option will be priced at $299 and the 128GB version for $399. The retailer will be offering the phone on Verizon, Sprint, or US Cellular.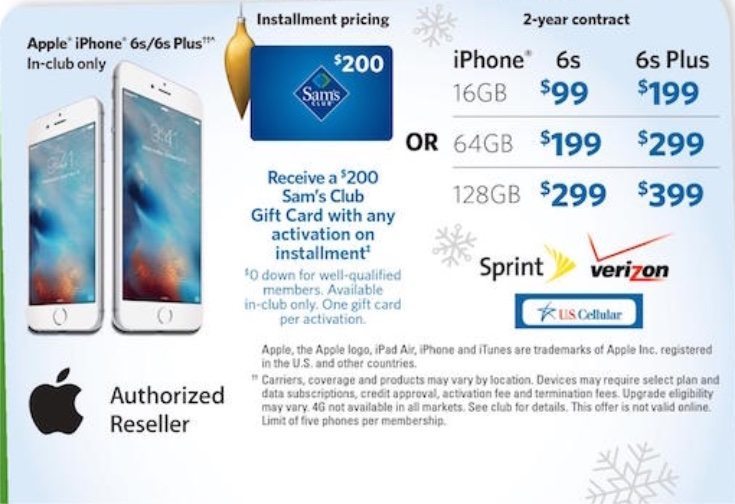 Those who don't want to buy on contract will be able to get the iPhone 6S or 6S Plus on an installment plan from the Sam's Club. That involves $0 down for qualifying members and if you choose this option you'll also get a $200 gift card. The retailer will also be selling the 64GB or 128GB iPad Air 2 on November 14th with a $150 discount.
That's not all, as Sam's Club will also be offering some Android smartphones at great prices on November 14. Buyers will be able to get the Samsung Galaxy Note 5 or Galaxy S6 for just 96 cents on a two-year contract. Alternatively, buyers can get a $300 gift card if purchasing on an installment plan.
November 14 is a date you should remember if you want any of these devices, although you'll want to be quick to take advantage of these offers. However, Sam's Club will be holding further sales from November 21 — 24. Online Black Friday sales start on Thanksgiving Day or from 7am the next day in stores. Sam's Club will also be holding a CyberWeek sales online event.
Are you going to check out the Sam's Club November 14 sale event? Are you hoping to get the Apple iPhone 6S or 6S Plus, or perhaps the Samsung Galaxy S6 or Galaxy Note 5?
Source: BestBlackFriday
Via: Phone Arena