Droid Turbo 2/Moto X Force vs Moto X Pure/Style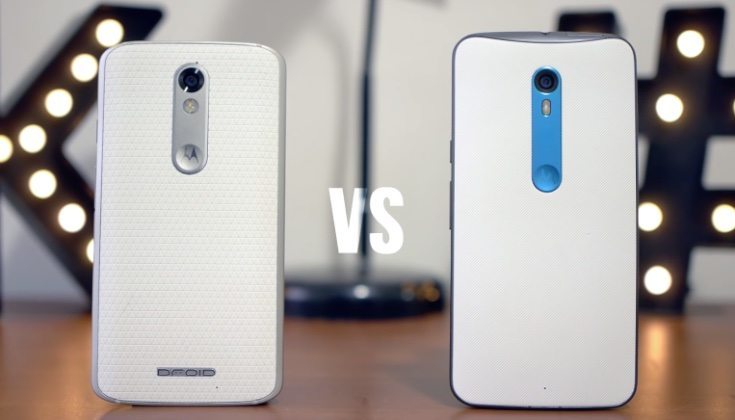 If you're a little confused about the title of today's comparison there's a good reason for it. The Motorola Droid Turbo 2 is an exclusive for Verizon in the US and is about to be sold as the Moto X Force for other markets outside the US. On the other hand the Motorola Moto X Style for international regions is called the Moto X Pure Edition for the US market. The Droid Turbo 2/Moto X Force vs Moto X Pure/Style comparison that we're sharing therefore covers both of these handsets, whichever titles they are carrying.
The Droid Turbo 2/Moto X Force is the most expensive of these recently released smartphones and some of its key specs include a Snapdragon 810 octa-core processor, a 5.4-inch display with quad HD resolution of 2560 x 1440, and 3GB of RAM. It has a 21-megapixel rear camera and a 3760 mAh battery. The Moto X Pure aka X Style carries a Snapdragon 808 hexa-core processor, 5.7-inch display (also with Quad HD resolution), and 3GB of RAM. It sports a 21-megapixel rear camera, and has a 3000 mAh battery.
Both phones run the Android 5.1.1 Lollipop operating system that will be upgraded to Android 6.0 Marshmallow at some point. Although some of the specs are similar there are also some notable differences as well as some different features. For example the Droid Turbo 2 has a shatterproof display while the Moto X Pure has a water repellent nano-coating. Therefore a video comparison with more on specs and features could be very useful if you're trying to choose between these two smartphones.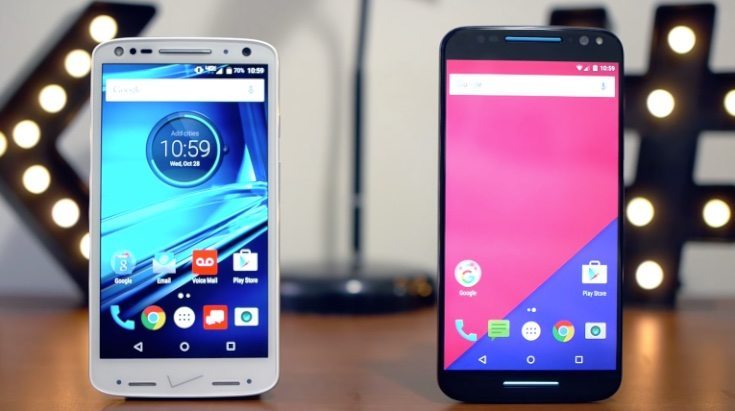 Beneath this article we've embedded a look at the Droid Turbo 2/Moto X Force vs Moto X Style (Pure) comparison from Android Authority. It begins by showing the design and builds of the phones and a tour around the handsets. This offers a useful opportunity to see which you think looks best and also gives dimensions and weights. The video continues by covering the displays, internal specs, battery life, software experience and more.
The comparison also details the camera arrangements of both phones and then gives information on the price of the Droid Turbo 2 and Moto X Pure in the US. If you're in the UK we can tell you that the Moto X Force and Moto X Style equivalents are priced from around £499 and £399 respectively. After you've taken a look at the video below we'd like to know which you are more likely to opt for. Will it be the Motorola Droid Turbo 2/Moto X Force or the Moto X Pure/Style?
Source: YouTube
https://www.youtube.com/watch?v=1-Y4HA6cBXs://