The Modular PuzzlePhone lands on Indiegogo seeking funding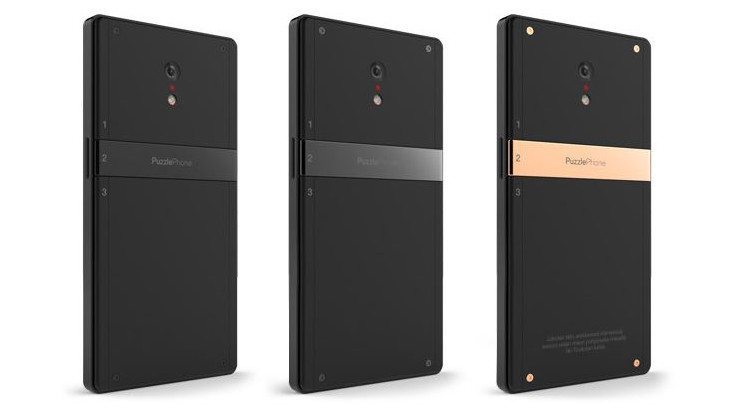 There was a drought on crowdfunded smartphones earlier this year, but that seems to have reversed course. We just told you about the Siam 7x yesterday, and now it's time to take a look at the aptly named PuzzlePhone.
The modular craze hasn't quite taken off yet, but there are several companies throwing their hats into the ring. Project Ara is the most well-known although the minds behind the PuzzlePhone aim to change that. They are taking a different route with their modular smartphone, and they've broken things down into three main parts with the Brain, Spine and Heart.
On the surface, the PuzzlePhone looks like a handset with a solid build and a clean design. It doesn't really look modular at all, but looks can be deceiving. The bottom and top slide out from the frame on the backside of the device, and that frame is known as the spine. It will house LED's and other long-life components while the heart at the bottom holds the battery and other tech. The brain lies at the top of the handset and will take care of the processing, storage and camera.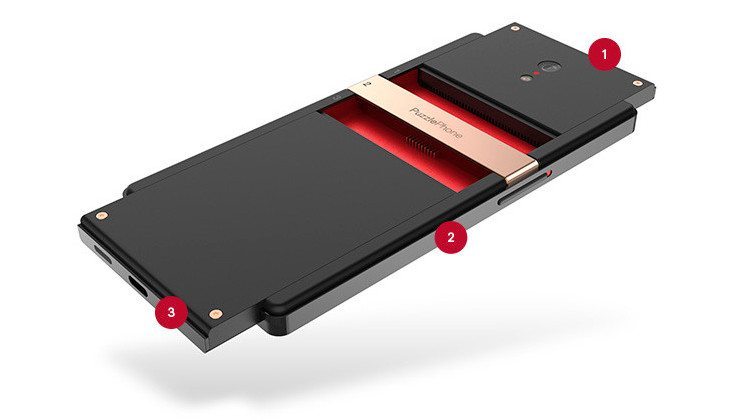 While the modular PuzzlePhone is slick and unique, it's all for naught if it's underwhelming where it counts. Fortunately, the company has most of the bases covered as the PuzzlePhone specs show a 5.5-inch FHD panel, 3GB of RAM, and a 64-bit octa-core processor of unknown origins.
The camera combo is listed at 12MP/5MP and you'll get a choice of 16, 32 or 64GB of storage depending on the model you choose. Rounding things out are NFC, Bluetooth LE 4.2, Type-C USB Charging, 4G LTE, and a 2,800mAh battery. The PuzzlePhone will run Android 6.0 or higher when it ships out next year.
The PuzzlePhone campaign is live on Indiegogo and they are well on their way to hitting their funding goal with over a month left on the clock at this time. That said, you'll want to act fast if you're interested in the modular smartphone as those Early Bird tiers tend to go quickly. Prices start at $333 and run up to $777, you can show your support or find out more information about the PuzzlePhone at the link below.