The Nomad Wallet charger launches on November 15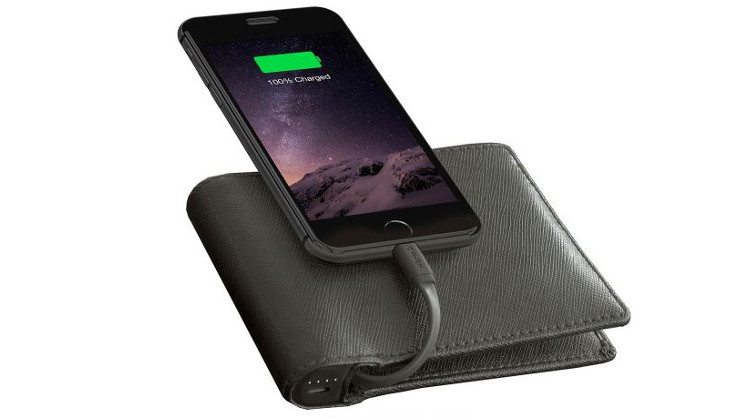 If you sport a mobile device, there are a hundred ways to charge it. We see new charging gadgets roll out each month, but the Nomad Wallet charger is a bit different and it's set to debut next week.
If you're in need of a quick charge for your smartphone, there are countless ways to go about it. From wall chargers to solar power banks, there is a little something for everyone. The Nomad Wallet charger is a new gadget that doesn't look like a gadget at all as it's actually a leather wallet with a power bank hidden inside.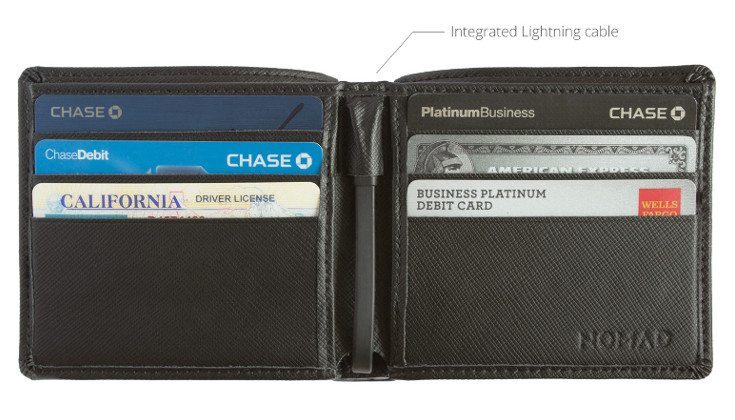 The premise behind the Nomad Wallet charger is simple. It's a regular wallet made from black saffiano leather, and in the fold you'll find a built-in Apple Lightning cable that connects to a tiny rechargeable 2,400mAh battery. The overall dimensions of the billfold are 95mm x 125mm x 25mm thick and it weighs 162grams. That's about the size of an average leather wallet, depending on how many things you carry inside. The battery is also set in a high crush aluminum casing, so no worries there.
At the moment, the Nomad Wallet charger is only available for the iPhone, but an Android version is said to be in the works as well. The wallet is already up for pre-order at $79.99, but the price will go up to $99.99 on November 15th once the pre-order period is over and the Nomad Wallet ships out.