OnePlus 2 OxygenOS 2.1.2 update starts rolling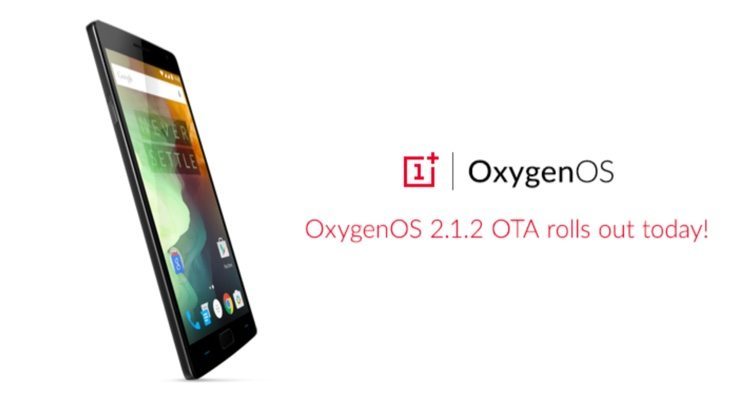 OnePlus 2 users know they will receive regular updates for their devices. If you have the OnePlus 2 you'll be pleased to learn that another update is now arriving for your smartphone. The OnePlus 2 OxygenOS 2.1.2 update has started rolling out bringing some further improvements and changes as well as bug fixes.
OnePlus announced that this newest update is an incremental roll out. Therefore don't be concerned if you haven't already received notification about it to your device, as you will be receiving the OTA (over-the-air) upgrade soon. If you're wondering what the OnePlus 2 OxygenOS 2.1.2 update will bring to your phone this is the official OnePlus changelog.
â—¦ Improved UX for preview in Camera
â—¦ Performance improvements on app install and launch
â—¦ Individual icon customization support
â—¦ Fixes for RAW format on 3rd party camera apps
â—¦ Russian & Turkish language support
â—¦ Lockscreen wallpaper support
â—¦ Security patches
â—¦ Bug fixes to System Update to improve OTA stability
â—¦ General bug fixes and performance improvements.
OnePlus also makes a specific point about RAW support for FV-5 camera users. The latter company says its app will be updated to include OnePlus 2 RAW support once this OTA update has been pushed out. The newer version should arrive a few days after upgrading to 2.1.2 and will carry version number 2.79.5.
If you have the this phone we'd like to know if you have already received this latest OnePlus 2 OxygenOS update for your phone? If so, what do you think of the changes it brings, and is everything running smoothly? Let us know with your comments.
Source: OnePlus