BOLD Motion Smartwatch from Movado and HP has a high price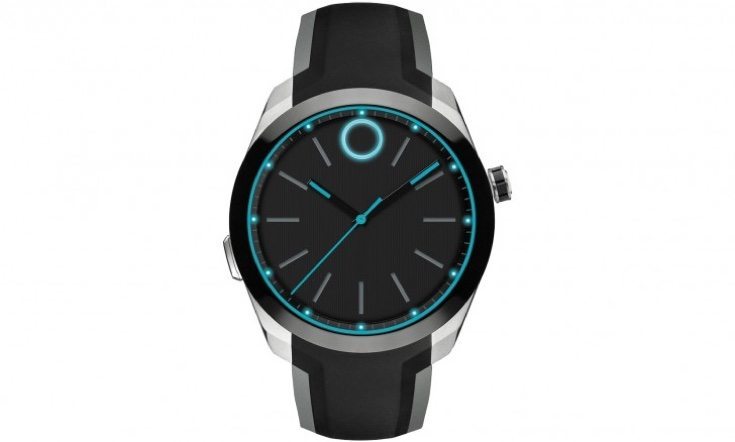 We would never have thought just a few short years ago that the wearable technology market would be expanding in the way that it is. Whereas a new smartwatch was once a notable event, we're now seeing plenty more of these devices introduced. Now we have news of the BOLD Motion smartwatch from Movado and HP, though it has a rather high price.
HP has partnered up with Movado, the Swiss watchmaker, to produce the Movado BOLD Motion smartwatch. It has a more traditional look than many smartwatches we see, with a standard analog face. However, there are some elements that give it a modern twist, such as the LED backlighting in blue or white. It has a 44mm stainless steel case with the finish in black PVD, and black silicione strap with stainless steel buckle.
The BOLD Motion smartwatch uses Bluetooth to connect to an iOS device (running iOS 8 or later) or an Android device (Android 4.4 or later). It has the benefit of being waterproof up to 50m. Interestingly this smartwatch doesn't have a screen, and users cannot read emails or answer texts on it. Instead it uses LEDs and haptic feedback vibration for notifications. This alerts you to incoming texts or an event reminder by blinking with a certain pattern.
Battery life is said to last for around a week, and the device also includes a step tracker. Now to the price, and the BOLD Motion is at Movado online for $795 at the time of writing and listed as 'coming soon.' That seems a pretty hefty price tag to us though you might disagree?
You can take a closer look at the Movado BOLD Motion smartwatch in the official video introduction that we've embedded below this article, or head to the Movado source link to find out more. We'd welcome your thoughts on the BOLD Motion so why not send us a comment. What do you think about the price of this new smartwatch?
Sources: Movado AND YouTube
Via: GSMArena
https://www.youtube.com/watch?v=y2C_3swE9sQ://