iPad Pro charging and shut off issue being reported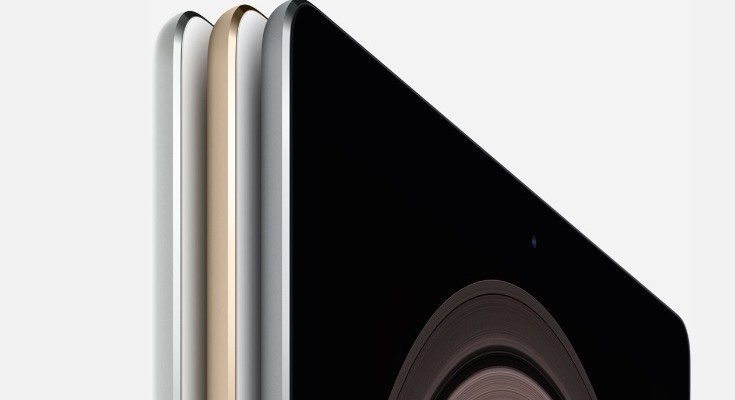 It was only last week that the Apple iPad Pro finally started reaching the hands of eager buyers. The long-rumored larger iPad is garnering plenty of interest right now, but it seems that the device may not be without its problems. An iPad Pro charging and shut off issue is being reported by some users of the device, as outlined on the Apple Support Communities.
The iPad Pro is a premium device with a premium price to match, so you would imagine a trouble-free experience with the 12.9-inch tablet. However, evidence from user posts on Internet forums points to an issue when the device is being charged. It's said that the iPad Pro can freeze up or become unresponsive, and that it can only be turned back on with a hard reset. Another issue noted is that the battery status reads as 100% after charging, but when the device is removed from the wall socket it goes blank again.
Phone Arena reports on the experiences that iPad Pro users are facing right now, and cites examples from users about the problems they are facing with the device. For example one user says they have charged the device twice and on both occasions could only get it working again with a hard reset. Another user reports the same issue and says when their tablet is connected for charging for over an hour it then goes dead. That same user says they have to perform multiple hard resets to get it going again.
Tech support on the Apple Support Communities appears to acknowledge there is a problem and have suggested a few ideas for those facing this issue. One idea is to do a factory reset through iTunes. Another suggestion is to force restart the tablet by holding down the Sleep/Wake and Home buttons simultaneously for at least 10 seconds.
Looking through the Communities forum ourselves we can see many more instances of users reporting this problem. Interestingly, the same difficulty is also said to be affecting some iPhone 6, iPhone 6S, and 6S Plus units. This means that a simple update to the iOS 9 software could be a way of resolving the issue, so we hope work on this is already ongoing.
At this stage it's difficult to tell if this iPad Pro shutting off issue when charging is a widespread problem or if it's affecting a limited amount of users. Therefore we'd like to hear from you if you have already purchased the tablet. Have you encountered any problems when charging your iPad Pro? Maybe you've had some advice from Apple about resolving the issue? Let us know with your comments.
Source: Apple Support Communities
Via: Phone Arena