New Sprint promo promises to cut your smartphone bill in half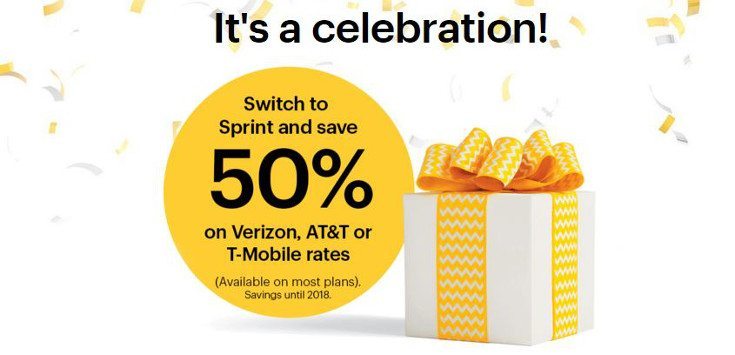 Sprint may not be the most popular carrier in the states, and they keep cooking up promos to try and lure in new customers. Their latest was announced today, and the company is promising to cut your bill in half (again) if you make the jump to Sprint.
It's no secret that Sprint is struggling to keep up with the big three carriers in the states. Yesterday, the company said they had something big in store for consumers, and today they let the cat out of the bag. If the promo sounds familiar, don't worry you don't have Déjà  vu as they are offering to slash your bill in half if you make the jump from Magenta, Big Red or AT&T.
Sprint's promo is "available on most plans" and is just like the promo they offered up last year with one exception. The previous promo was only good if you came over from Verizon or AT&T, but now T-Mobile has been added to the mix for a very good reason. As you'd expect there is a ton of fine print to pick through, but it essentially boils down to them giving you a gift card to pay off your balance (up to $650) for making the switch. The mobile bill cost cutting is good for 2-years, but again, there are a lot of hoops you'll need to jump through depending on the carrier you are switching from.
Sprint is getting desperate to reel folks in, especially this holiday when smartphone and tablet sales will be offered by the boatload. While their new promo is essentially the same as their old one, they also announced their LTE Plus network which is said to be a big upgrade — something their customers been longing for. If you're interested in making the jump to Sprint, you can find out more details about their new promo at the link below.