The Wiko Fever 4G is a glow-in-the-dark Smartphone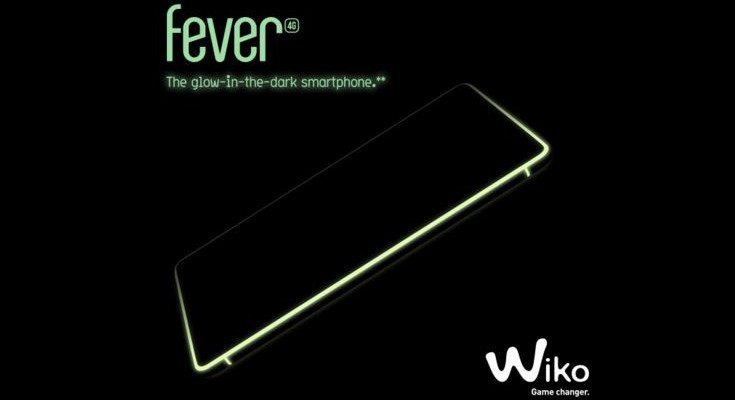 It's been a while since we checked out a new device from the folks at Wiko over in France. Well, their latest smartphone has caught our eye, and the Wiko Fever 4G will catch yours as well for a very unexpected reason.
It's safe to say a good portion of the folks reading this article know what a glowstick is. Halloween used to be the time to crank those little plastic tubes, but the party crowd kind of made it their own. Either way, things that glow are cool and the Wiko Fever 4G is the first smartphone we've come across that actually glows in the dark.
The Wiko Fever 4G is dubbed as a glow-in-the-dark smartphone, and while the whole handset doesn't radiate green, it looks pretty damned cool as you can see from the photos. The company has a phosphorescent strip around the outside that glows, and all you need to do is provide with a bit of light exposure so there's no drain on the battery.
As for the Wiko Fever 4G specs, it's a mid-ranger with a 5.2-inch FHD panel, and a Cortex A-53 1.3GHz octa-core chip backed by 3GB of RAM. You'll get 16GB of internal storage as well, but it's expandable up to 64GB through the usual means. The rear camera clocks in at 13MP while the front-facing snapper is listed at 5MP… both come with LED flashes. The dual-SIM device will have 4G on GSM networks, and runs Android 5.1 out of the box.
The Wiko Fever 4G is set to go on sale soon and it will be available for purchase through several retailers throughout France including Cdiscount, fnac, and Grosbill among others. We're unsure of the smartphone's price at this time, but it is expected to be affordable given the specifications.
Would you like to see more smartphones with glow-in-the-dark accents?
via – blogofmobile