Katana 01 Windows 10 budget phone about to release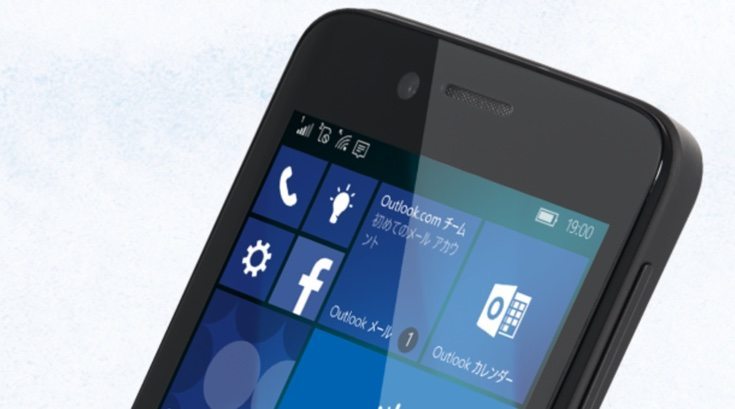 The Windows Phone platform has been steadily growing across most of the world, and the newest iteration is now called Windows 10 Mobile. However, Japan is one country that has largely missed out so far and of course it's a huge market. That's about to be rectified though, as the Katana 01 Windows 10 budget phone is about to release there.
There's quite a buzz about Windows 10 Mobile right now following the launch of the high-end Microsoft Lumia 950 and 950 XL in other regions. The Katana 01 doesn't live up to the specifications of those two handsets, but as the first Windows 10 Mobile phone for Japan it's still likely to attract some interest.
The Katana 01 will officially launch in Japan on November 30 with shipping starting straight away. It appears to be an exclusive for Japanese carrier Freetel, and further Windows 10 Mobile phones made in Japan will follow. The unlocked Katana 01 price is JPY 12,800, which equates to around, $105, £70, €99, or Rs. 7,000 at the time of writing.
So we get to the specifications of the device, and these include a 1.1GHz quad-core processor, 4.5-inch 480p display, 1GB of RAM, and 8GB of internal storage (expandable via microSD to 32GB). The Katana 01 has a 5-megapixel rear camera, 2-megapixel front-facing snapper, and 1750 mAh removable battery. The latter is said to be good for 8 hours of talk time or 150 hours on standby.
It's worth saying that Freetel's website also lists a Katana 02 smartphone but doesn't give any indication of when it will release. Some of its specs are given though, and they include a 5-inch display with HD resolution, 2GB of RAM, 16GB of internal storage, and an 8-megapixel rear camera.
Do you think the low-end but very cheap Katana 01 with Windows 10 Mobile handset can make an impact in the Japanese market? Let us know with your comments.